8 Creative Ways To Use The Name Badge Creator

We are amazed by the creativity of our customers. They take the online editor to the limit and end up creating some very interesting things. Our mail-merge feature is powerful and users leverage this to build personalized printed material of all sorts.
Although name badges for events are our specialty, we're always happy to see new and original applications of our online tool.
Backstage or VIP passes for concerts.
Instead of providing generic passes for your special guests, you can print their names or any other information directly on the badge. You can also add QR codes to scan people in, to make the badge even more secure!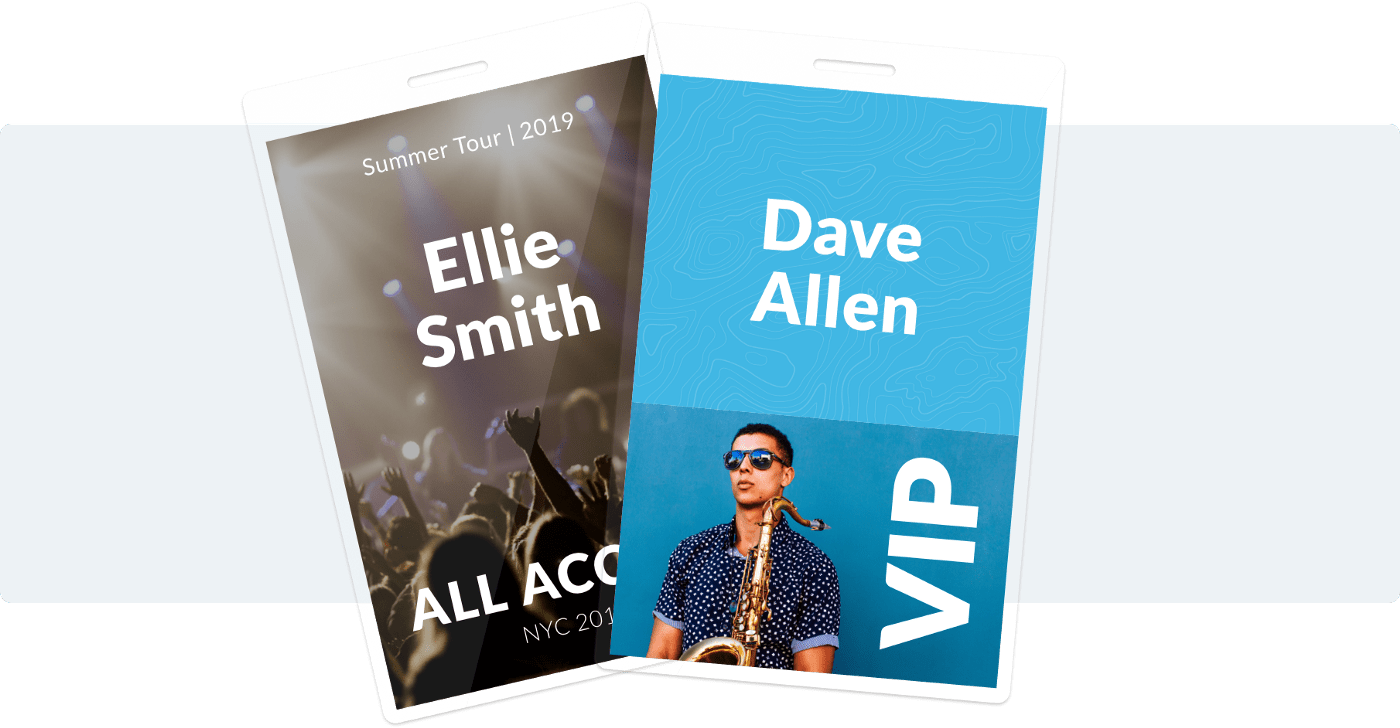 Customized tickets for events.
Sometimes you need a high level of personalization, and adding the attendees name to tickets can be a really nice touch. You can also add seat numbers.
Pro tip
Select custom sized PDF badges, add crop marks to the document and take this file to your local print shop, to have them print and cut the tickets.

Personalized wedding invitations.
Most of the times wedding invitations aren't personalized because of the print method that is used, which doesn't allow variations in the print. But we use digital machines, we can print the attendees names right onto the invite.
Surprise your family and friends by including their name in the print!
Pro tip
You won't be needing plastic holders for these, so right after placing the order shoot us an email requesting no holders and we'll refund you their cost.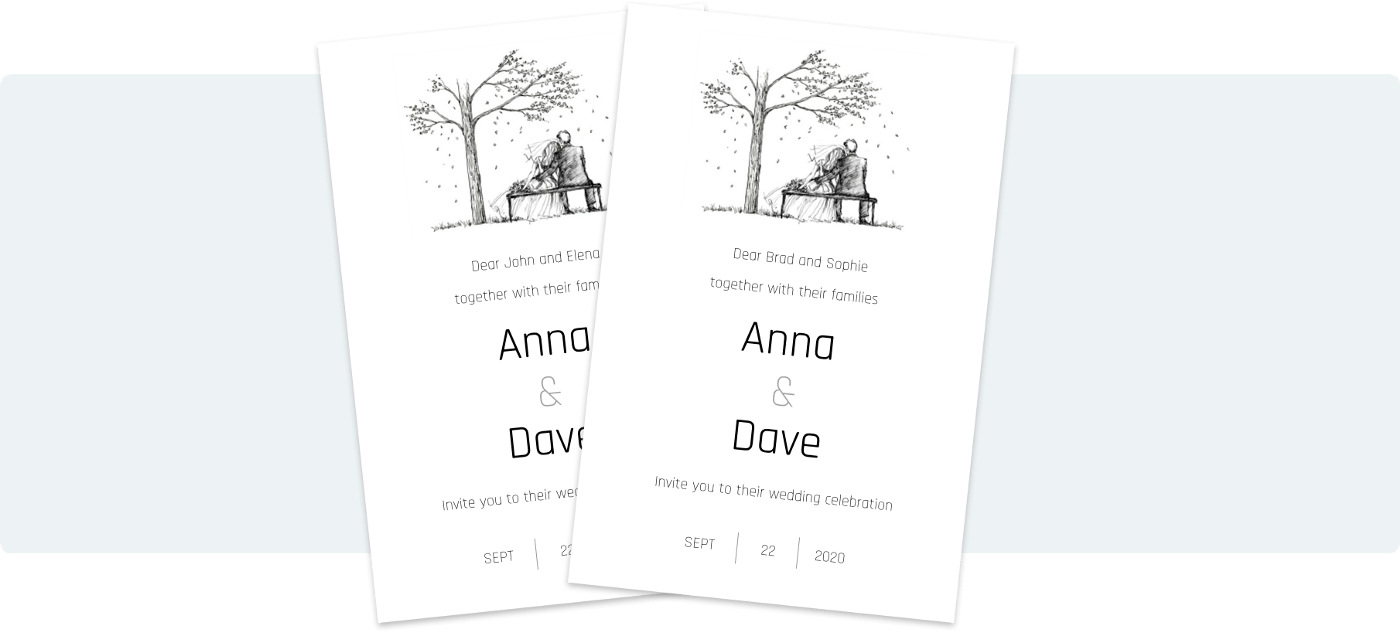 Name badges with random prizes embedded in QR codes.
Since QR codes are indecipherable to the naked eye, event organizers can get very creative when selecting what information to display once the code gets scanned. One our users added random prizes to the codes, so when the staff scanned the badge the attendee got a nice surprise.
Pro tip
Have an iPhone? Open the Camera app and scan the code. You'll see the prize!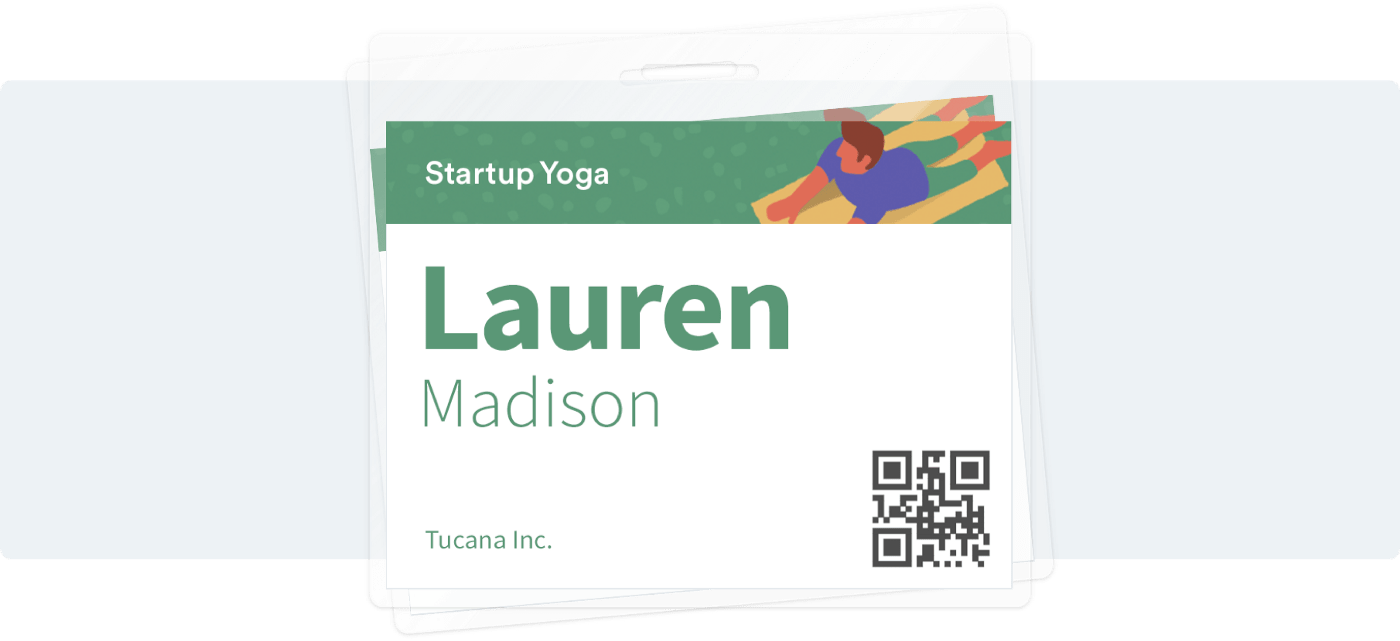 Place cards with seat numbers and food preferences.
Diverse diets are very common nowadays. Use place cards to help waiters at your event easily identify which type of food should be served to each attendee.
Pro tip
Select a 6x4 PDF badge. Add the information and rotate all fields 90 degrees. In the same badge copy the information and rotate it the opposite way (180 degrees). Then print and fold in half.

4"x6" marketing material with variable data.
Create beautiful printed marketing material and personalize each one with your customers name. You can even have different designs per customer.
Pro tip
Add filters in the badge editor to create groups. For example, VIP customers can get a golden background.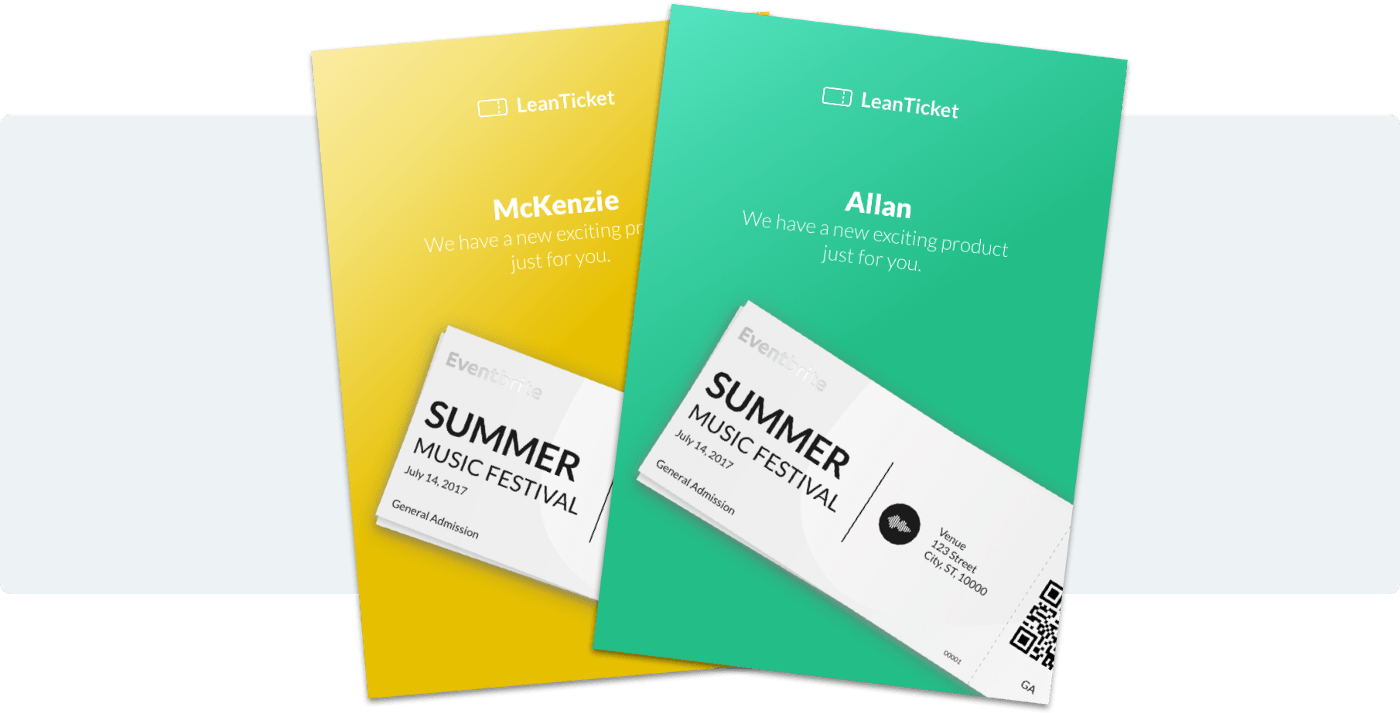 Customized shipping labels for small businesses.
Startups shipping products can benefit from our badge making system by creating adhesive labels. This can save you a bunch of time. It can make your small company look more professional!
Pro tip
Order our adhesive badge on-site kits and print the labels on demand.

Name badges in the attendee's language.
Add a fun touch to your badges and let attendees show messages in their native tongues. Our badge editor easily lets you display variable data, so no extra work for you.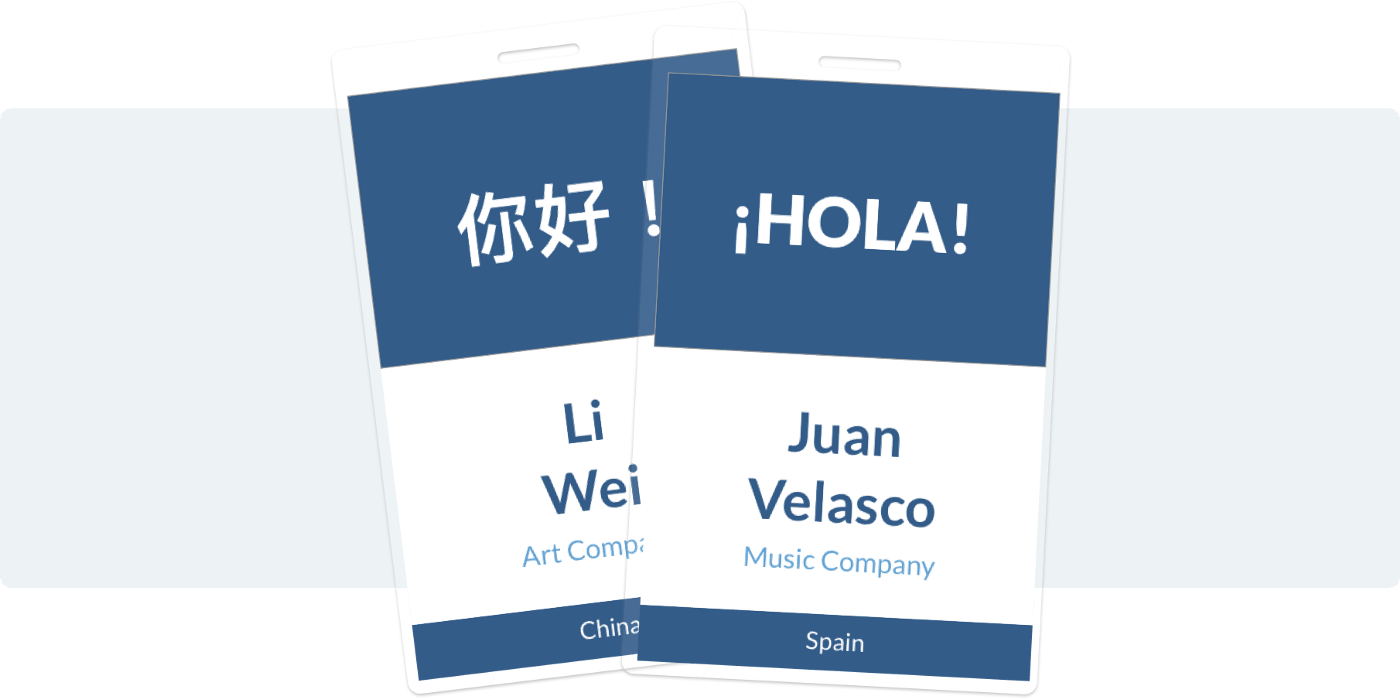 Postcards
You can create double-sided color postcards in no time, also print the recipient's address as well, it is a huge time saver. You only need to handwrite a nice personal note and send them by mail!
Pro tip
You won't be needing plastic holders for these, so right after placing the order shoot us an email requesting no holders and we'll refund you their cost.