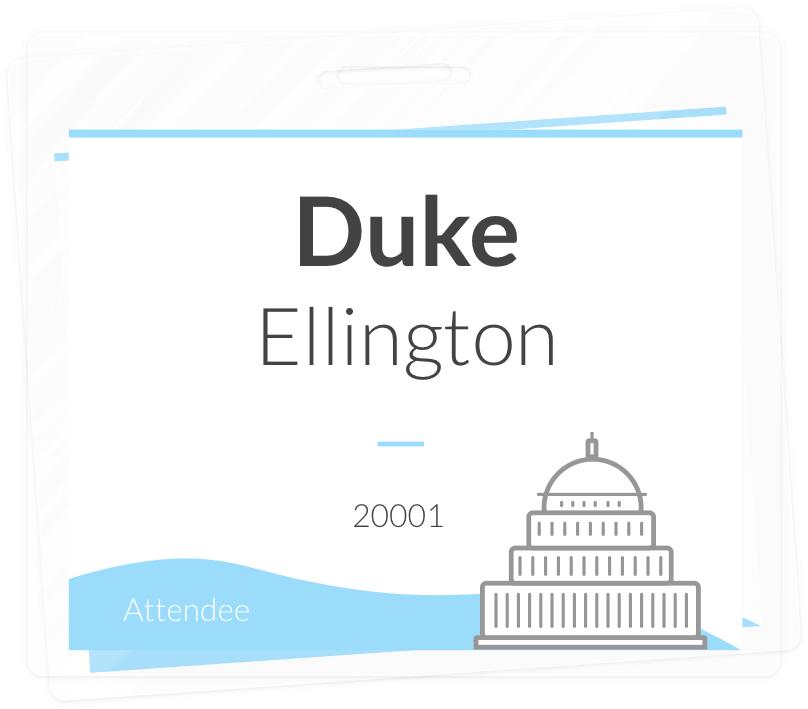 Design engaging badges online.
Ship them to the Nation's Capital.
Fast 2 business-day shipping available to the Washington Metropolitan Area.
They make badges with us
Forget about dealing with mail merge or other complicated alternatives. We know Washingtonian event planners don't have time to lose, so we've created the perfect solution for them.
Whether hosting your event in hip The Loft at 600 F or at the historic National Press Club, we got you covered. Send your badges directly to any venue or address in the DMV area.
"…mail merge is free but it is really hard to get things correctly… "
Blair Stirek, Project Manager.
Save time
Our fast, intuitive online builder will let you create professional badges in no time.
High quality materials
Professional, double-sided print quality badges, fully stuffed in crystal clear holders.
Last-minute attendees?
Download a PDF badges that can be printed virtually anywhere, no special software needed.