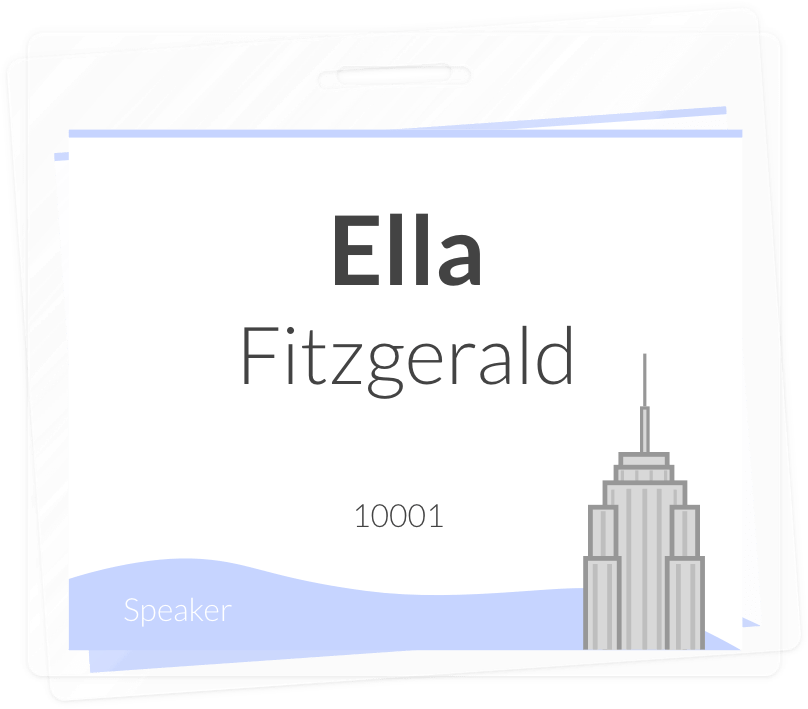 Design beautiful badges online.
Ship them to the Big Apple.
Fast 2 business-day shipping available to New York City.
They make badges with us
We know New Yorkers work hard and fast, so we created a solution that fits their needs. Event planning is a stressful job and simple tasks like creating name badges can easily go wrong, not with ConferenceBadge.com
Whether hosting your event in Williamsburg's trendy William Vale hotel or at Midtown's iconic Plaza hotel, we got you covered. Send your badges directly to any address in New York City. Super fast delivery.
"The badges were beautiful and I love how you printed on both sides and the box was fully alphabetized"
-Lori L.
Save time
Our fast, intuitive online builder will let you create professional badges in no time.
High quality materials
Professional, double-sided print quality badges, fully stuffed in crystal clear holders.
Last-minute attendees?
Download a PDF badges that can be printed virtually anywhere, no special software needed.