How To Print Name Badges For Events?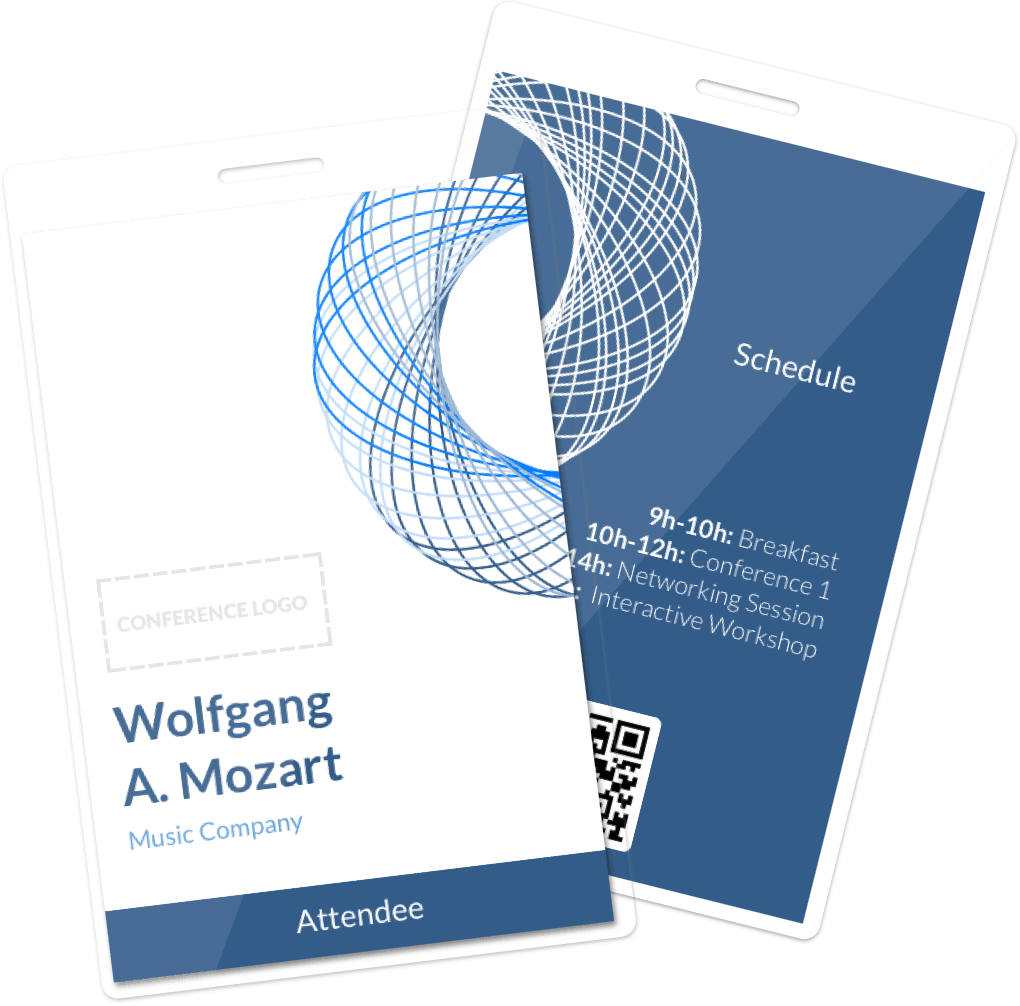 Printing name badges can be a challenging task without the proper tools. Most people resort to create name tags on Microsoft Word with Avery products and although in the end it gets the job done, there are faster, better and cheaper ways.
Yes, I did say cheaper. Because your time has value, it is actually the most valuable of commodities.
So while you spend time setting up everything in Word you could be using another much faster and efficient solution. For example, with Word you can't:
Type in 100 names, last names, company names, type of attendee, or whatever it is that you want to include in your design in under 5 minutes.
Use Eventbrite to import attendee information.
Create badge conditions to sort people based on their roles (speakers, sponsors, guests, etc).
Easily create different designs for different people.
Add QR codes for lead retrieval or check-in purposes.
Automatically send printed badges directly to a venue or hotel.
And the list goes on and on.
With Conference Badge you CAN do all of these for just $0.25 USD per PDF badge and you can download it on the spot. Or even better, have us print them for you.
So, here's how to print name badges:
1. Import your attendee information.
Sign up here and create an event by uploading a spreadsheet or connect your Eventbrite account if you're already hosting the event with them.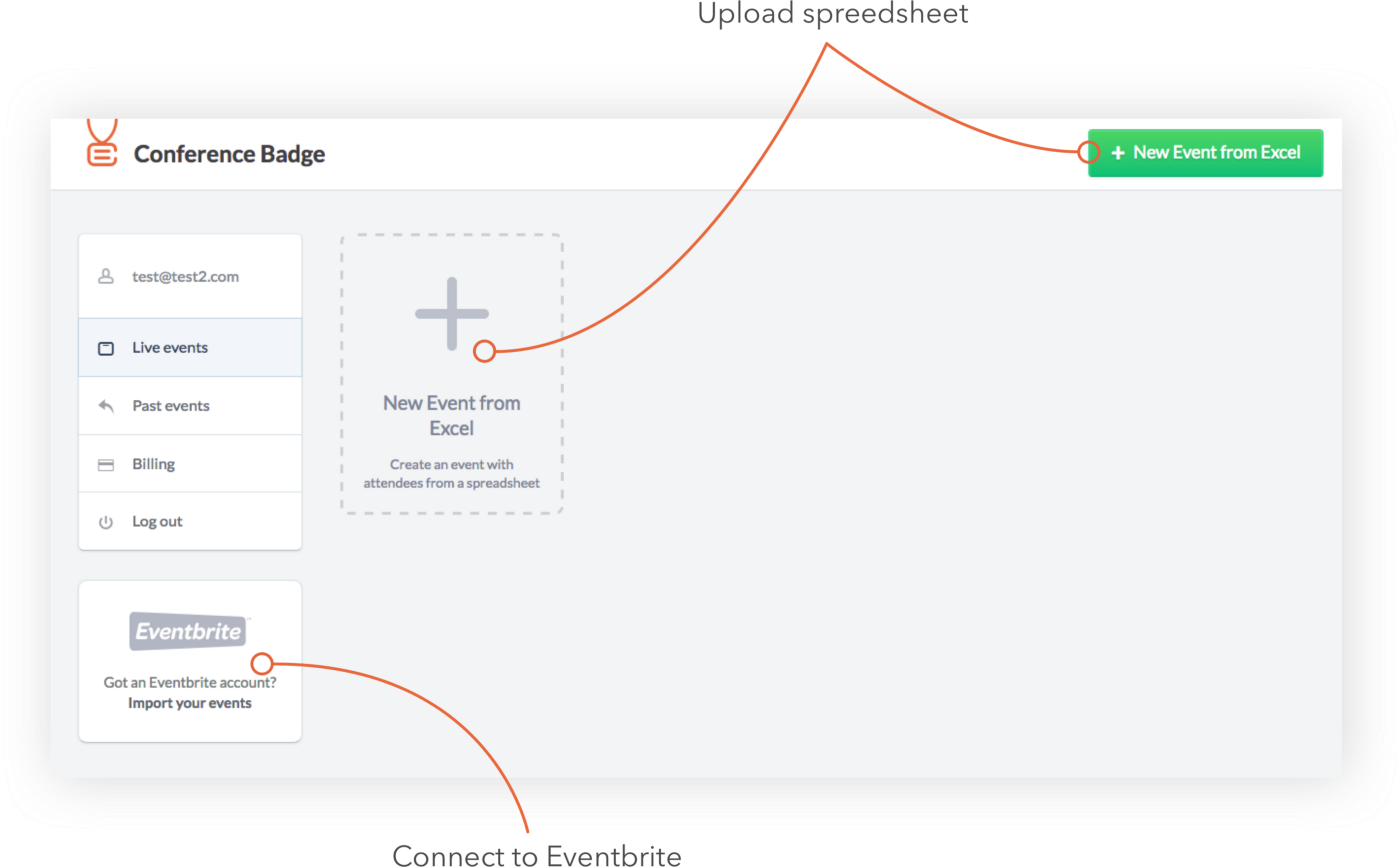 2. Choose the product and size.
We offer PDF badges that can be customized to any format you need, these are super helpful if you already have Avery kits. Or full color 3"x4"printed badges that are shipped right to your door. Already inserted in plastic holders and with optional black lanyards.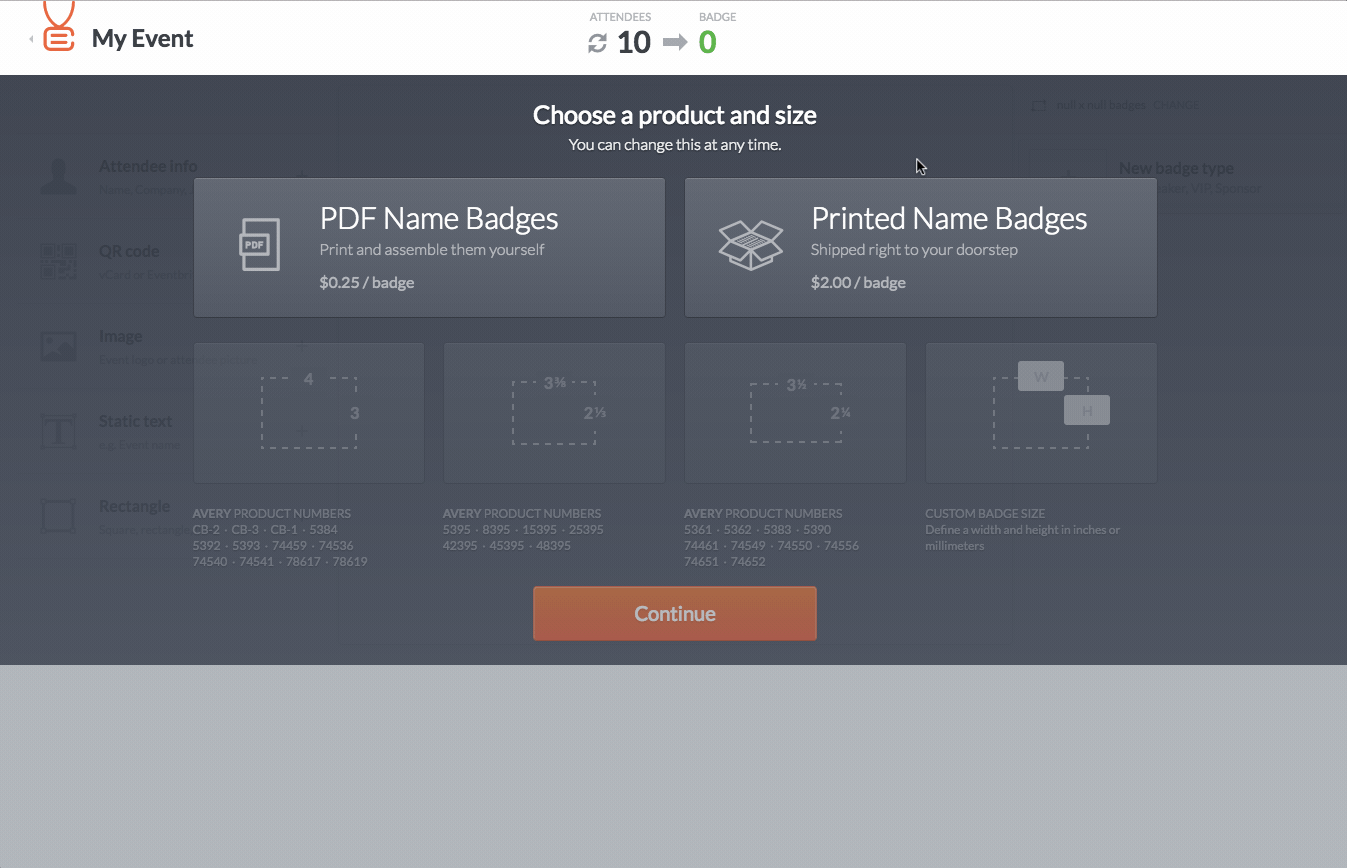 3. Customize the badge's design
Inside the editor you can do a lot of customization, like add/delete attendee info, create different badge types, add QR codes, change font colours, add logos or background images, change templates, among other things.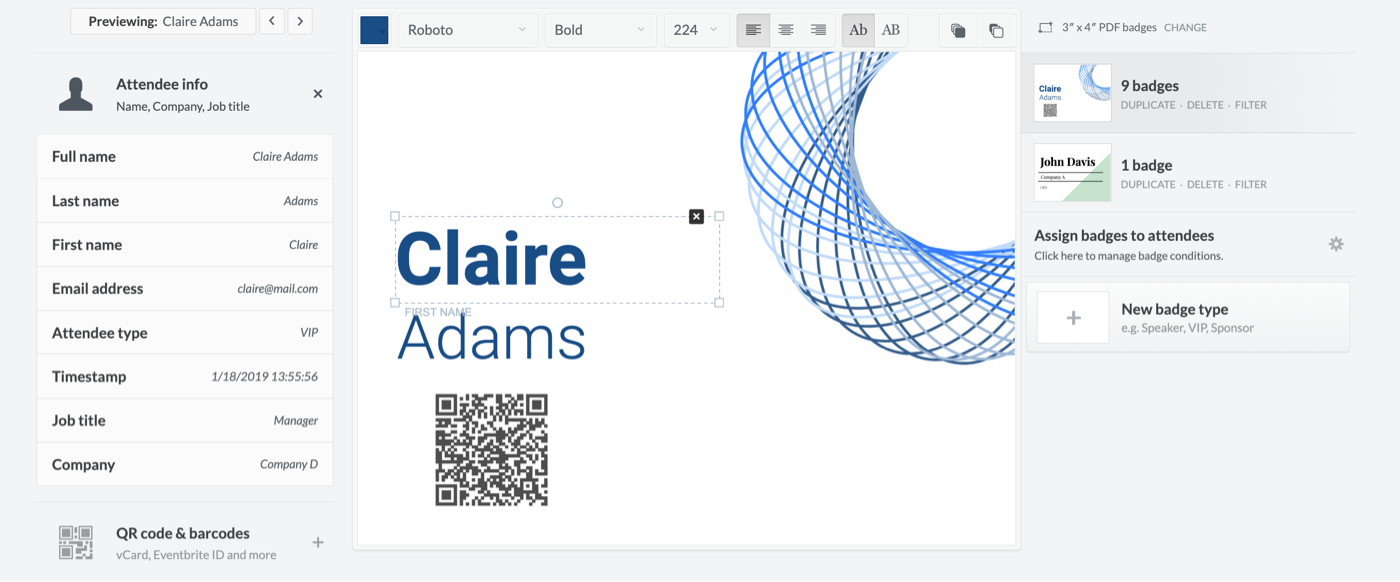 4. Print badges
Whether you choose to print them yourself by downloading a PDF document or having us print-and-ship, we got you covered. Just click the orange checkout button and you'll be done.
You'll also gain access to the print screen where you'll be able to create badges on-site for last-minute attendees. Awesome, right?