Creative Name Tag Ideas For Your Upcoming Event
Events and conferences are great ways to meet new clients or forge new connections. So, if you regularly host these events, you want to make sure you give a lasting impression. And sometimes, this good first impression starts with a great name tag that stands out (and could even be a great conversation starter!).

In this article, we'll explore the name tag creating process, but before that, we'll highlight some creative ways to make them stand out.
What are event name tags?
A name tag, also called a name badge, is a badge or sticker worn on clothes to display the wearer's name or other information for others to view. They are often used for networking or identifying yourself in a particular event.
Four creative name tag ideas
1. Play with the design
Are you tired of traditional black & white name tags? Yeah, us too.
If you've been tasked with name tag design, here are a few ideas to make them stand out:
Use different colors and make them pop. To get started, use the same colors as your website or social media. If you don't have them, look for a few colors that look good together and try out some designs.
Play with calligraphy or fonts. Just make sure it's legible enough for people to be able to read them, and it's sized appropriately.
Use the back and front of the tag to add some valuable information. But remember, less is more: you don't want to overwhelm your attendees or have them find it challenging to find information on the badge.
Are you having trouble creating name tags for your event? Don't be afraid to ask for external help or even use a DIY name badge creator tool that provides templates or tutorials.
2. Get custom lanyards
While you're creating your nametag, don't forget about lanyards. Unless you're using a pin such as a clothespin, you want to be able to carry your name tag while having your arms free, and that's when a lanyard comes into use. It also ensures that everyone has their name tag at the same place, it's easy to find, and it works with any clothing since it's technically not attached to it.
3. Add QR codes
Adding a QR code or a bar code to your DIY name badges could be a great way to facilitate the check-in process or connect with other people at your event. Post-event surveys are also great for getting valuable information about your event and adding a QR code for people to get to that survey could be an opportunity to get feedback. You can also drive people to your website, app, or social media pages.
4. Prioritize name badges that are inserted in plastic holders or high quality cardboard
Nametags that you put on your clothes can do the job for an event such as a birthday party, sorority mixer, or back-to-school event. But if you want to create nametags for a more professional event like a conference or networking, you should prioritize name badges that are inserted in plastic holders or those that use high quality cardboard.
Keep reading if you want to learn how to create awesome name badges in a few easy steps.
Bonus! Find inspiration
Before you start creating, navigate the web to get a little inspiration from other name badges in your industry. Websites like Pinterest, Etsy, and even Google images are great resources to find some inspiration.
Creative name tags examples
Speaking of inspiration, do you need some? We got you.
Standard-size badges: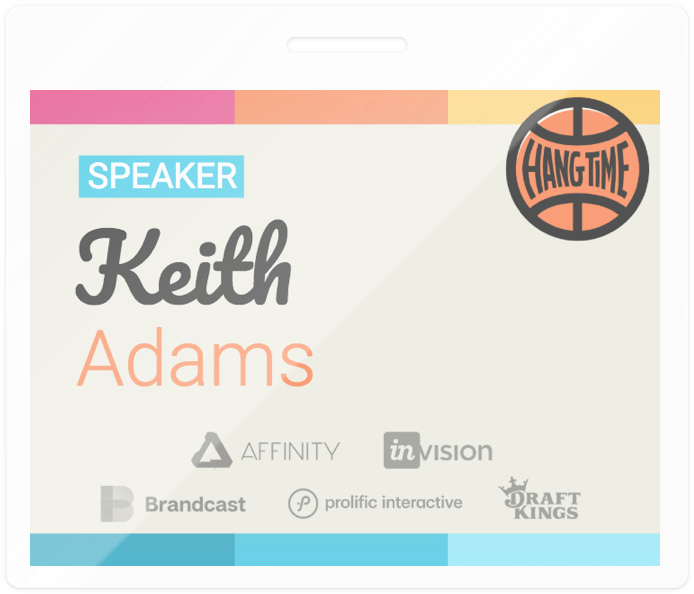 Oversized badges: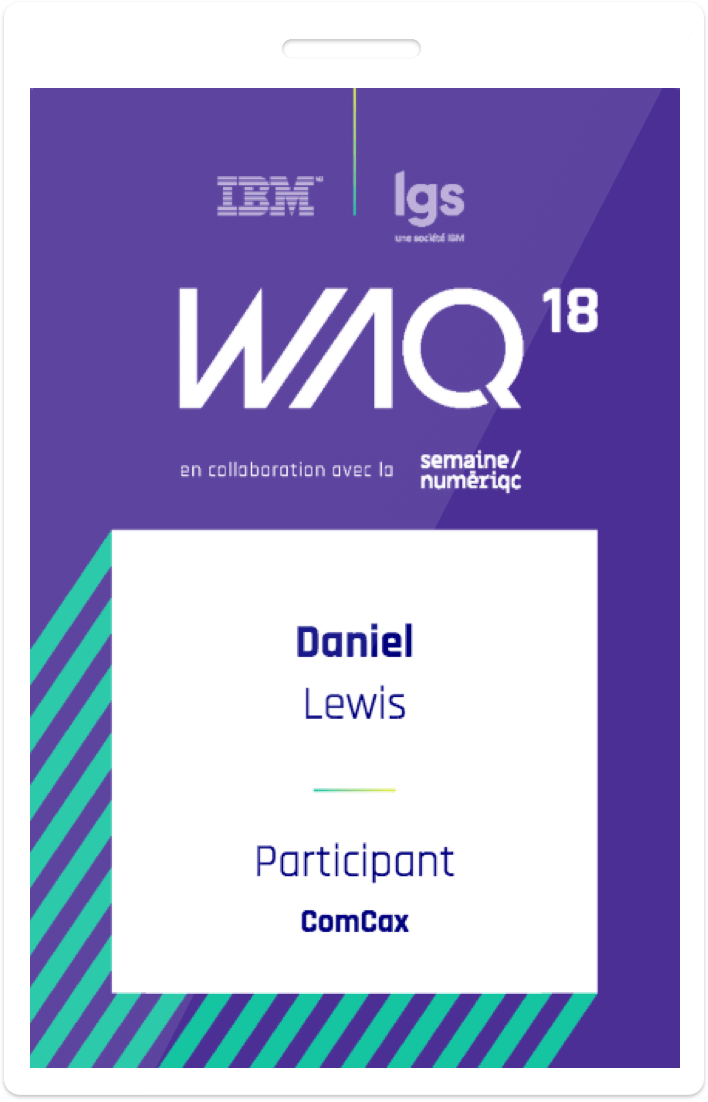 Need more? We have a full page of badge design ideas!
How to create awesome name tags with Conference Badge
There are many ways to create DIY name tags, but the best tool by far is Conference Badge (we might be biased, but you can check our case studies for real customer testimonies).
Conference Badge is a user-friendly custom name tag editing tool. You can create different types of name tags in four easy steps:
1. Create your free account
2. Select a template
Conference Badge offers multiple templates with different combinations of colors and fonts. You can always start from scratch if you want complete creative control.

3. Add your info & design your badges
It's time to create your badges. First, import your attendees' information from an Excel spreadsheet, Universe, or directly from Eventbrite. This will help facilitate the process, especially if you have a lot of badges to create. Then, add QR codes/bar codes, your logos, and images, and decide if the back of your nametag will remain the same as the front or not. Once you are done, you can preview your name badges in PDF format or check out.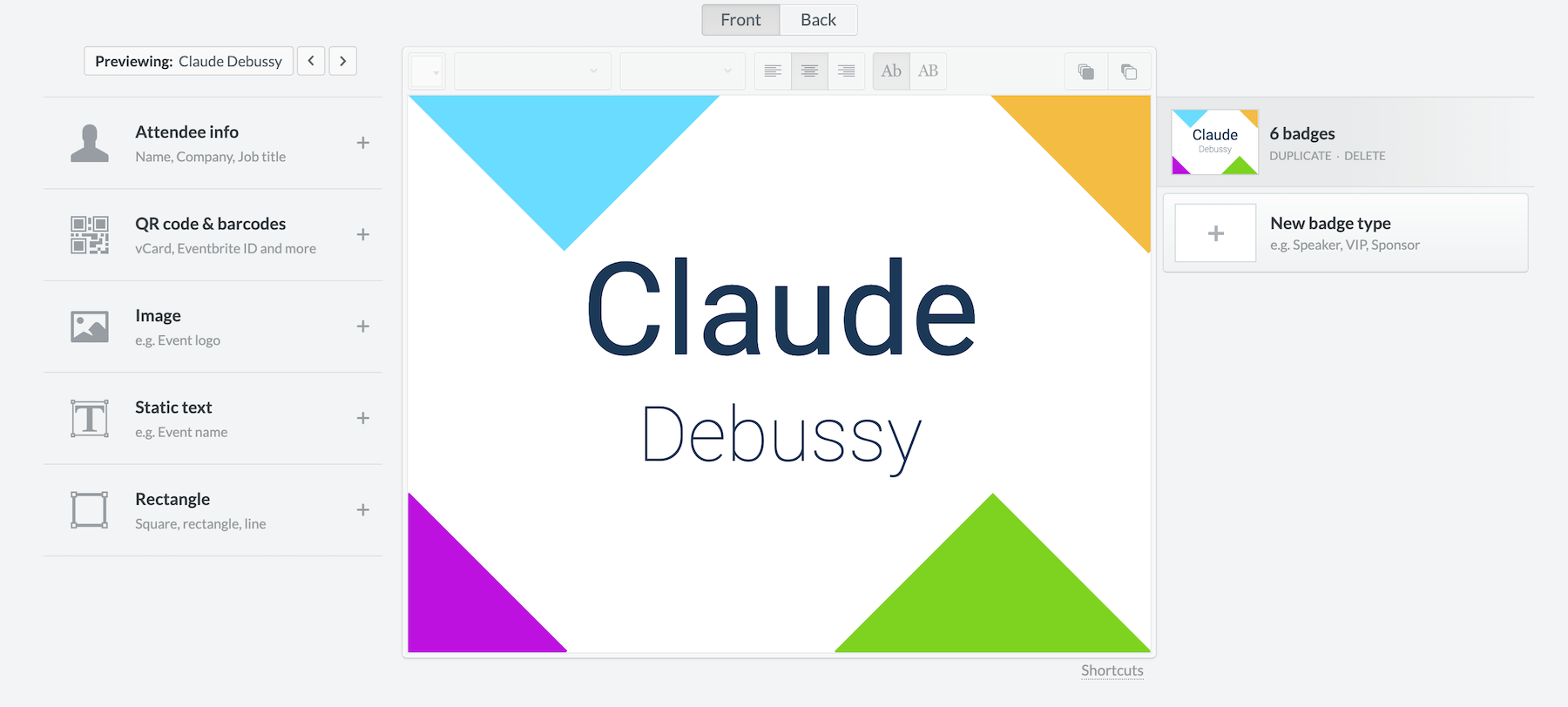 4. Print them yourself or get them shipped in time
Starting from 25 cents per unique nametags, you have the option of printing them yourself. This could be a great idea if you have a want to have full control on the paper quality or size.
We can also print them for you and send them your way ahead of the event so you don't have to lift a finger.
These badges can be used for many events as conference badges, place cards, name cards, or even gift tags.
Try Conference Badge today.