How To Measure Event Success By Tracking The Top Event Marketing KPIs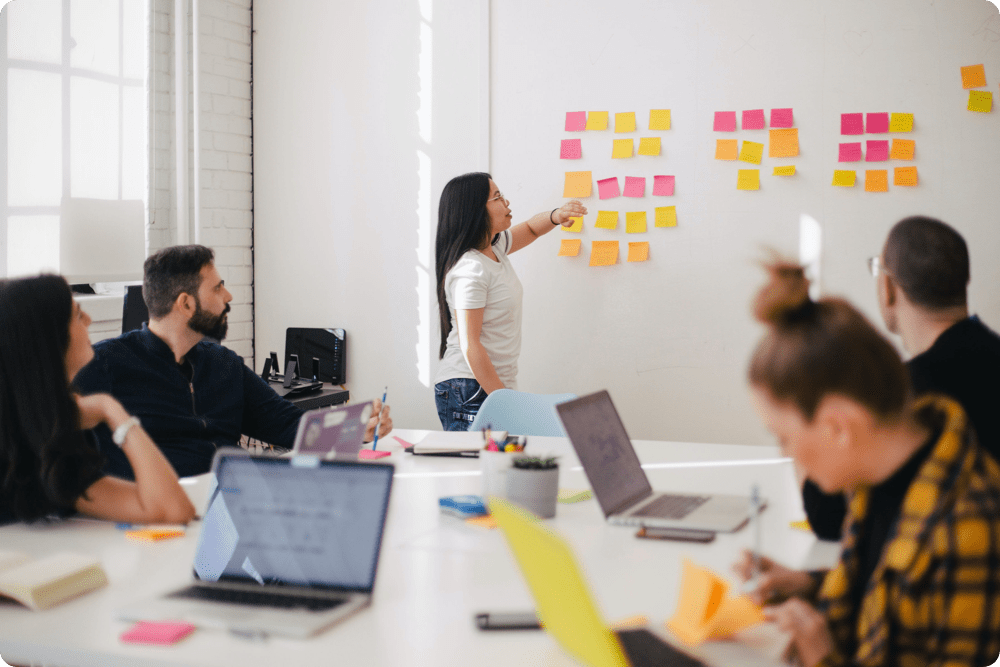 Nowadays, marketers and different business departments often rely on KPIs to measure success. As an event manager, whether your goals are to maximize event revenue, gain more sponsorships or have a record number of registrations, you want to keep track of these event goals, and this is where KPIs come in handy.

But what exactly are event marketing KPIs? How to track them but most importantly, which one should you focus on? This article will guide you through everything.
What are KPIs in event marketing?
If you're not familiar with KPIs, short for key performance indicators, they are measurable, objective metrics for evaluating success. There are many advantages to tracking them in event planning and key insights you can get from them, so as you dive into your next event planning, you might want to use KPIs and metrics to your advantage!
Why are event key performance indicators so important?
It's a given: every event should have goals, objectives, or benchmarks. But before tracking all the different KPIs, you should first come up with your event goals, as these will help you find the most important KPIs for your event and stay more focused on your objectives.
Start by asking yourself these questions :
Why are you having this event?
Who will be attending your event?
What are the available resources to measure your event success
What does a successful event look like to you
When gathering the answers, it might become more clear what specific KPIs you want to measure and where your marketing efforts should be going. For example, if you're hosting a marketing conference, you might want to track KPIs like ticket sales, cost per event attendee, and social media engagement.
KPIs help show year over year results, but it also helps you track budget, pitch to sponsorship opportunities, market your event and drive more event registrations. KPIs will also vary depending on the type of event, as virtual event KPIs will be different than in-person KPIs.
Top event marketing KPIs
Depending on your goals, measuring KPIs can be a challenging task, and to focus on the ones that are important to you and your event, quality should come before quantity. So, here are the top event marketing KPIs.
Ticket sales
As an event planner, ticket sales is one of the most important metrics you'll want to measure. Ticket sales will help you count the number of people attending while optimizing your marketing strategy along the way. It's a helpful number for catering, goodies, chairs or event space setup, and much more. Having a high ticket sale can also indicate great success for the next events and a better understanding of the target audience.

Attendance rate
Although measuring ticket sales before your event can help you plan better, you also want to track the number of attendees, or attendance rate, as it represents the success of your event. In addition, partners and sponsors might also enjoy this metric to measure their return on investment. To measure event attendance, you can count check-ins by using an app like Airtable an event management software.
Attendance rate is also a great start to measuring other important KPIs like cost per attendee, conversion rates, event ROI, etc.
Social media engagement
Whether you participate in social media or not, as an event marketer, you understand how it plays a significant role in marketing and branding an event. Before during, and after your event, you might want to check your social media engagement, like photos taken, event hashtags, and social media mentions.
You will get valuable feedback about your event, but it's also great for brand awareness.
Net promoter score
Net promoter score is a popular market research metric that typically takes the form of a survey question asking respondents to rate the likelihood that they would recommend a company, product, or service to a friend or colleague. To measure the NPS of your event, you can offer live polling with a QR code on your conference badge or post-event surveys to measure attendee satisfaction. That way, you'll find areas where the event was successful and which ones need improvement.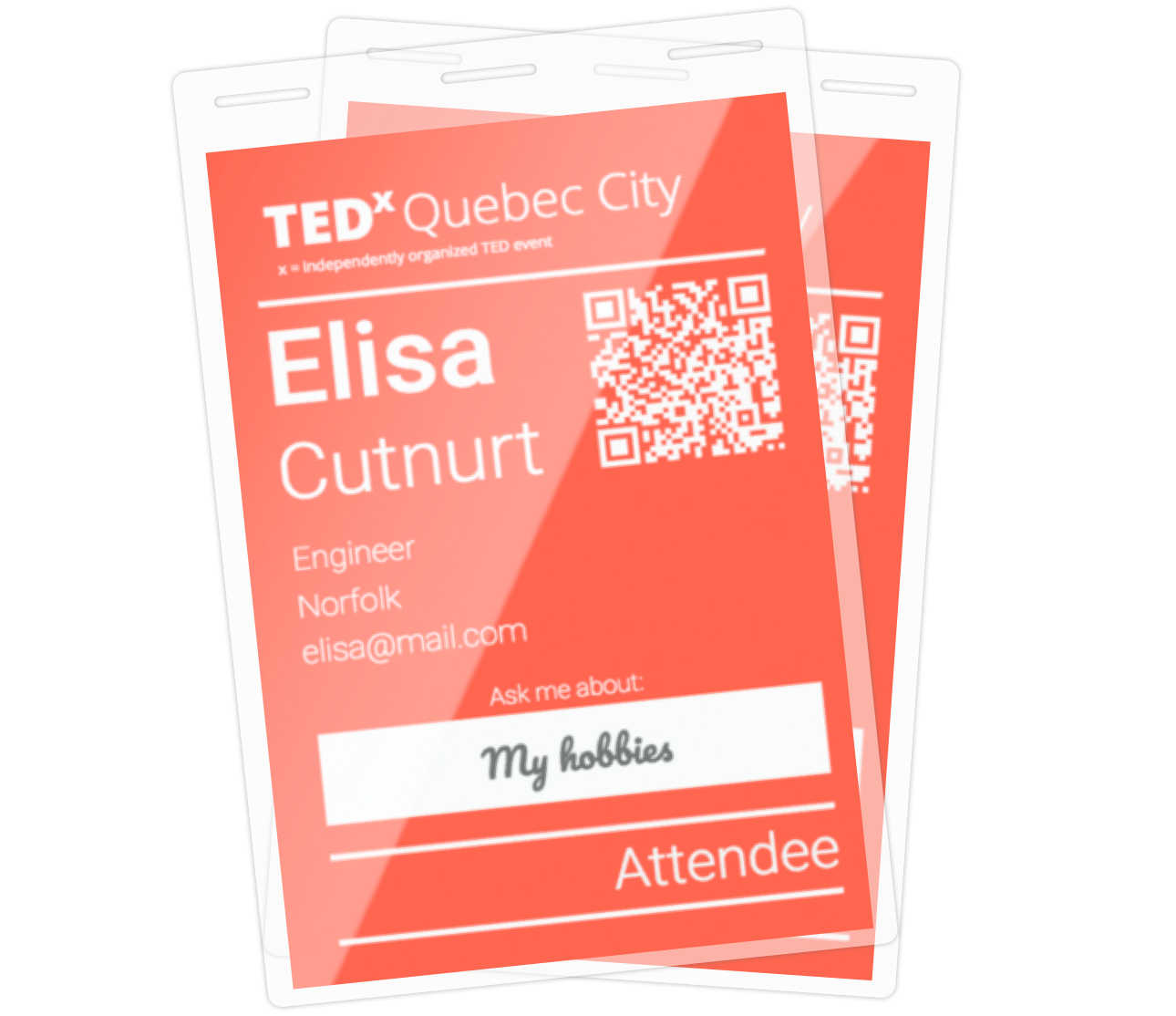 Potential qualified sales lead
Having a successful event is one thing, but if your goal is to bring awareness to your business or if you want to upsell attendees, you'll want to measure the qualified leads. Some would even argue that this is one of the most important KPIs you need to track. Qualified leads can be generated through email signups, check-in booths, on an event app if you have one.
Email signups
Lead generation can be done the most effectively with email signups. When people register for the event, why not ask for their emails to follow up, send a post-event survey, or promote your product or service through email marketing. Sending out emails can also help the returning attendee's rate if you use this contact list to promote future events.
Before your event, don't forget your conference badges
We highly recommend creating custom event badges for your registrants with Conference Badge to optimize your event marketing KPIs. Easily customize each badge, add attendees' names directly from Eventbrite or excel and design specific designs for various types of attendees. You can also add QR or barcodes to track check-ins and the attendance rate in real-time.
Create your awesome conference badges today!