Low Cost Branding Ideas To Drive Registrations To Your Event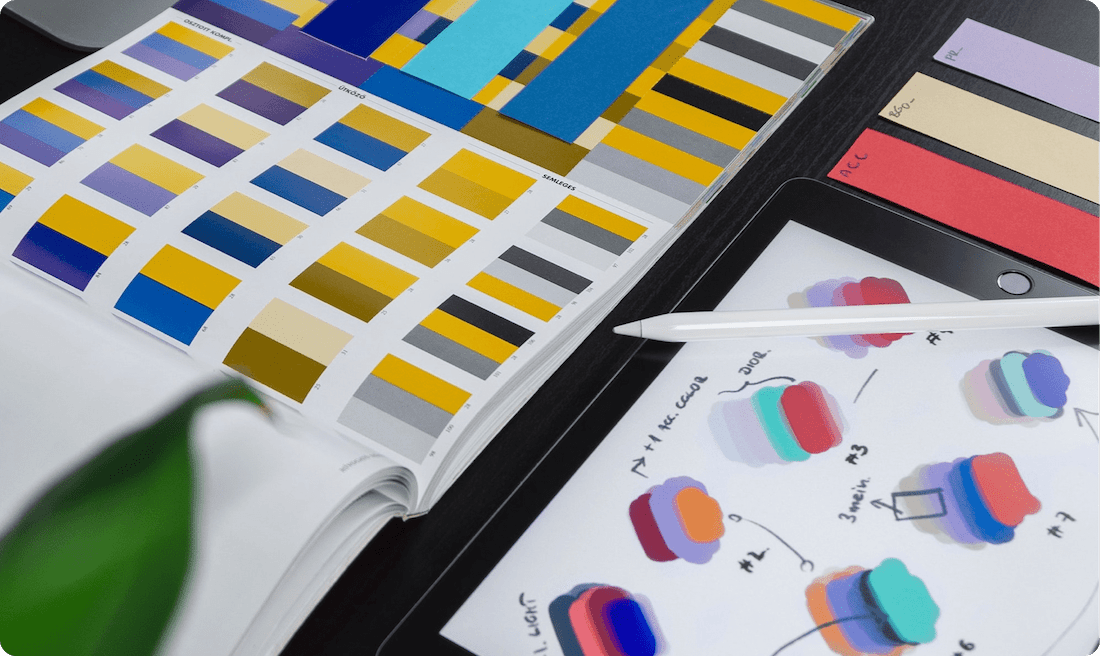 Planning an event? Use these low-cost branding ideas to drive registrations
When planning an event, creating a brand has never been more important. Sure, finding sponsors and attracting potential attendees is crucial, but it could be harder to attract the right people without a branding that stands out.
So whether you're hosting a corporate event, a trade show, a virtual event, a live event, or any other type of event, the event experience begins with a solid digital marketing branding strategy.
Though it may seem intense, your brand should be visible consistently during your pre-event promotions, the event, and post-event. And we know that event planning could get expensive, so keep reading for great low-cost branding ideas for your upcoming event.
What is event branding?
An event planner knows this: creating an event is some of the best ways to build loyalty and attract new customers. In event management, event branding can be as important as the event itself. It includes the event's logo, colors, imagery, and messaging elements that project the goals of a specific event.
An event branding can be the same as the company's branding, or it can also be different, but it should help create awareness - not just about the event but also for your company. Finally, we should note that branding is challenging and requires creative skills, but investing in good branding is worth it in the long run.
Low-cost event branding ideas
Before your event
In the weeks before your event, it's go time. Succeeding in branding your event can very well result in a successful event.
Here are a few ideas to brand your event without breaking the bank.
Social Media
You've heard of social media, haven't you? ;)
Using social media to your advantage and ensuring a significant presence can drive awareness for your next events. Here are a few pointers:
Create a Facebook event and encourage potential attendees to check-in directly and invite their friends. Count down the days, provide valuable info, present your speakers and sponsors, etc.
Provide exclusive information to your social media event subscribers, early bird ticket sale or a promo code.
Create an event hashtag and invite attendees to use it when they post about the event.
Invite local influencers to promote your event.
Event website
Nowadays, you can do a quick Google search and find just about anything. Use that to your advantage by creating an event landing page. It's a great way to promote the benefits of attending, showcase the event schedule, and answer frequently asked questions.
If your event budget permits it, you can even take it to another level and create an event app. This app could help attendees with schedules, important info, checking-in, post-event surveys, etc.
Posters
Online event marketing is essential, but if you're hosting a local event, you might want to try and promote it with posters, cards, or various signage.
When needing promotional materials, consider your brand's theme and create awesome visuals for your event. Add your event logo and make sure your event's digital brand is front and center, you can use free tools like Canva for example. You can then ask local businesses if you can hang up posters or simply ask them to talk about your event to customers.
Email marketing campaigns
Sending out email marketing campaigns is one of the most effective tools to promote your brand and event to the target audience. With a strong and consistent email strategy, you can set your event brand apart while encouraging attendees to register. To make it more appealing for potential attendees to subscribe, you could offer some special discount, give exclusive information or get the schedule out a few days before to subscribers only.
Don't forget to add a CTA to your email campaigns to invite them to take action. Low-cost tools like Mailchimp offer great templates.
During your event (on-site)
Although you might be thinking that your event promotion should be over as soon as your event has started, think again. There are many opportunities to brand your event both online and on-site that help promote your brand and gain awareness for future events.
On-site activations
On-site activities are great ways to promote your brand or your sponsors'. Here are some fun ideas that won't break the bank.
A fun decor or photo props for people to take some pictures and share them on social media using your event hashtag.
Sponsors hosting a live game, interactive feature, or giveaways as part of their sponsorship agreement.
Improve the attendee experience with hot coffee and snacks.
Awesome event badges
An event badge introducing attendees can go a long way. Use your event branding to create nifty conference badges and encourage your attendees to use them throughout the event. You can even add a branded lanyard for people to wear them around their necks.
To create the best event badges, Conference Badge is by far the easiest and the most user-friendly tool out there. Our favorite feature? You can connect your Eventbrite account and have the system pull your attendee information. They even offer a name badge inspiration page to help you get your creative juices flowing. This saves you time, and time is money.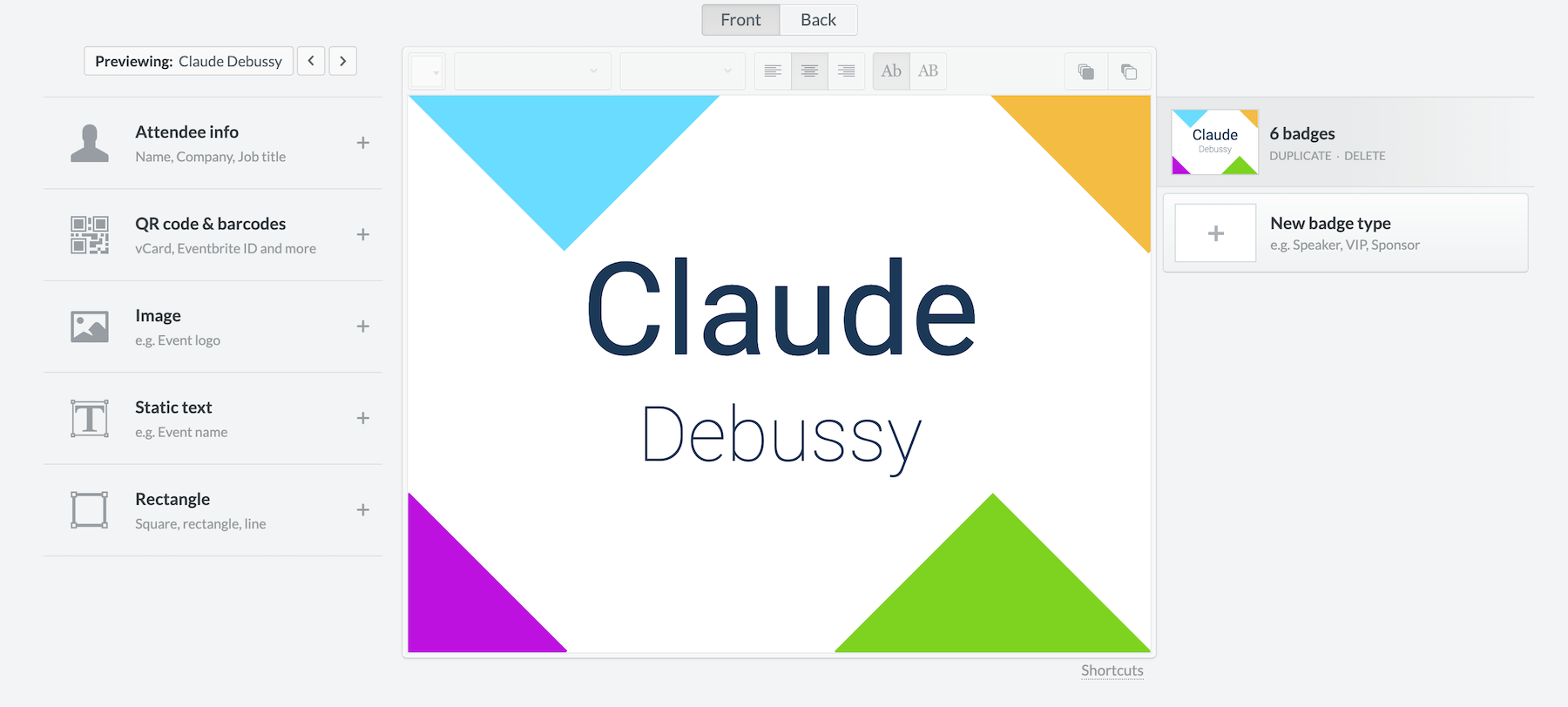 Party gifts
I know what you're thinking: branded party gifts aren't unique and often get lost somewhere in a drawer. So why not ditch the usual promotional swag like tote bags, and T-shirts. Instead, get your sponsors on board with fun party favors like cool computer stickers, bottle openers, or branded water bottles. You know, stuff people might actually use!
As you can see, there are tons of low-cost fun branding ideas for your upcoming events. You just need to put your creative hat on and get your company name out there!
Cheers