Get Inspired With These Exceptional Event Badge Examples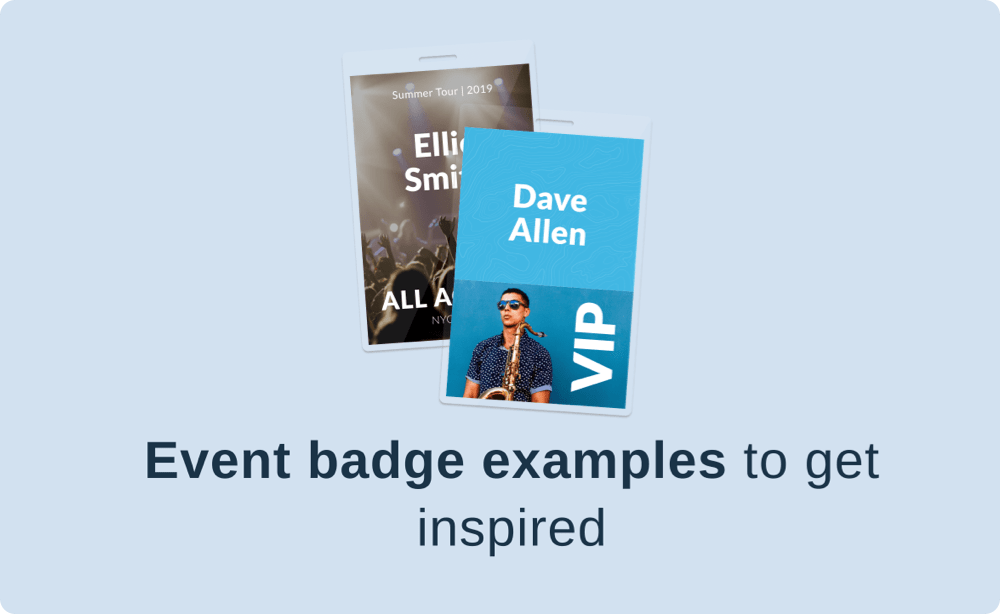 We made it! After two years of a global pandemic and events hosted virtually, in-person events are now picking back up, and it's more important than ever to stand out. From the location to the food and drinks, schedule, and website. Every little detail is essential, and nothing should be left out.
Today, we're bringing you a dose of inspiration with these five great examples of event badges.
No worries, you don't need design experience to create badges, as tools like Conference Badge also offer event badge templates to help you get started. Let's dive in.
What is an event badge?
An event name badge is a badge displayed around the neck or on clothes, showing the attendees' names and other useful information. A badge can be a solid conversation starter and an essential part of an event branding!
An event badge should include:
Attendees' name
Event's logo
Date and/or location of the event
An event badge could include:
QR code
Sponsors logo
Attendees' pronouns
Event's social media
Event badge examples
Event technology has evolved so much in the past few years that we now can have speakers on zoom, virtual reality, and easily check-in with a simple iPhone. Event badge creation has come a long way from a white sticker and black pen.
There are many ways you can create conference badges online, print them yourself or have them shipped in time for the event. So if you've been tasked with badge creating and lack inspiration, look no further. Here are five badge examples.
For a corporate event
While thinking about making badges for a corporate event, event organizers know the importance of networking, facilitating business opportunities, and providing visibility to attendees and partners. This simple yet straight-to-the-point example has all the essential information you want on a badge: the organizer's logo, the business the attendee represents, and of course, its name. In addition, it's paired with a QR code/barcode, where attendees can be easily redirected to the schedule, website, or even a promo code/surprise.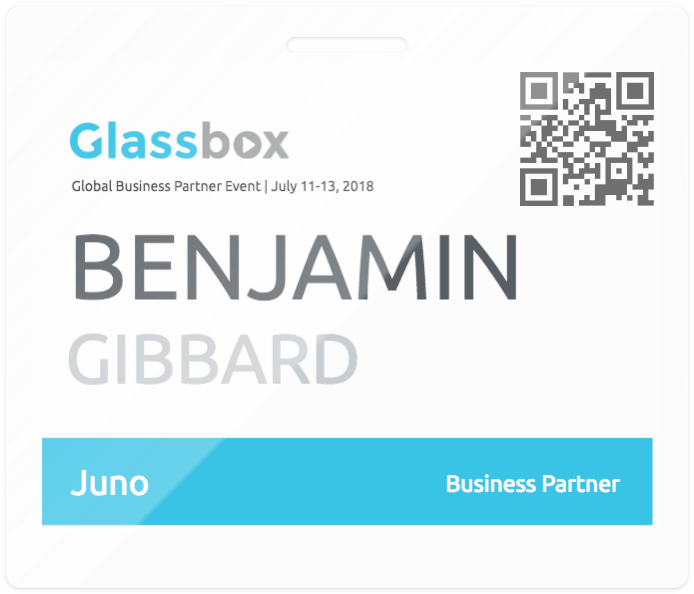 For a school event
Are you hosting a high school reunion? Here's an example of a custom event badge, perfect for this event. Make them fun by adding a former nickname that can be used as an icebreaker for conversations. You can also add a high-school picture or unique lettering. It's time to get your creative hat out and think outside the box for this one.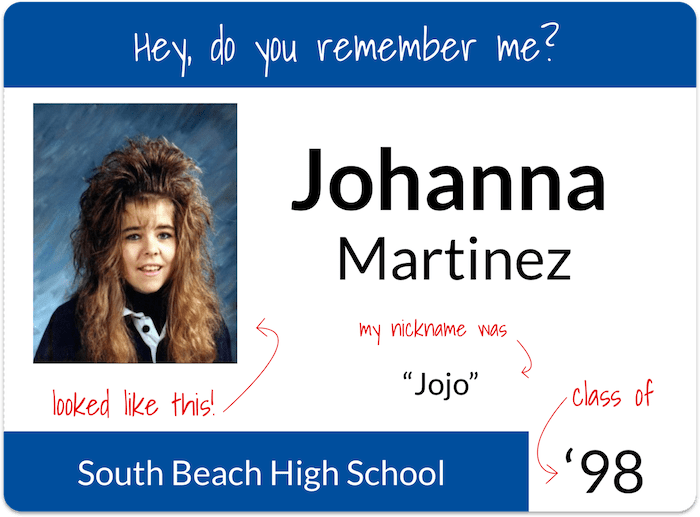 For a local conference
For this event, you want unique conference name badges that the badge holder will want to wear throughout the whole event. Design elements can include logos, colored background, and a fun, readable font. Make it very special by adding the event's schedule on the back of the badge, so people always know what to expect next.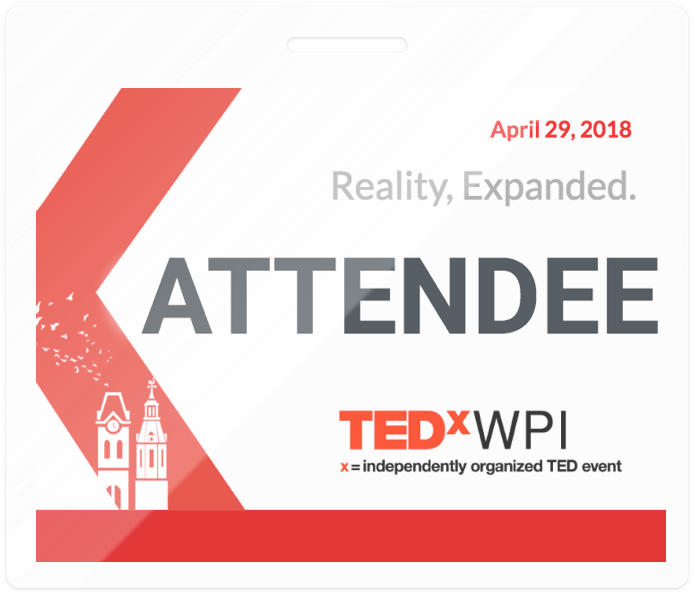 For a trade show
Events like trade shows offer opportunities to gain visibility and make awesome business connections. Your attendees, speakers, and booth hosts will want to use their name tags as business cards, so you must design them with a 'killer first impression' in mind. Display their name and business as big as possible over a minimalist background.
For an event VIP pass
Event badges can also be used for VIP passes for a concert or meet and greet. Use a bigger badge format so people can proudly display the badge around their neck. Choose aesthetically pleasing colors that match the event, with the name in a readable, more prominent font.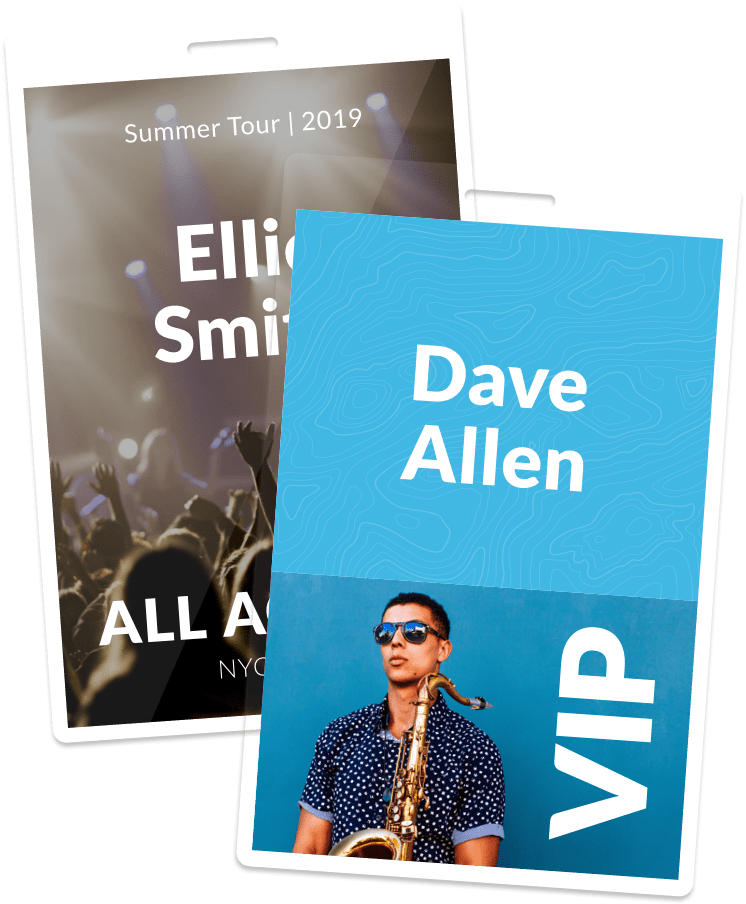 How to create an event badge with Conference Badge
Now that you have all the inspiration you need to create your event badge, here's how to make them easily with Conference Badge.
Create an account and import attendees' information
After you sign up, upload a spreadsheet or connect your Eventbrite account if you're hosting your next event with them. The data will import itself directly onto your badges.
Choose the best badge printing option for you
You can choose to print the badges yourself onsite or have them printed by Conference Badge and shipped directly to you, including plastic card holders and optional black lanyards. Both of these options will get you great-quality badges.
Select the size and template of the badge
Conference Badge offers badges that can be customized to any full-color or black and white format you need. You can even select the width and height of your badges. In addition, there are many event badge design templates to choose from.
Personalize the badges
Conference Badge's editor allows you to edit the badges by adding/deleting text, adding QR codes, logos or background images, and more. In addition, you can edit the front and back of the badges and even design different types of badges within the same order.