The Perfect Long Term Timeline For Event Planning (+ Tips To Optimize Your Time)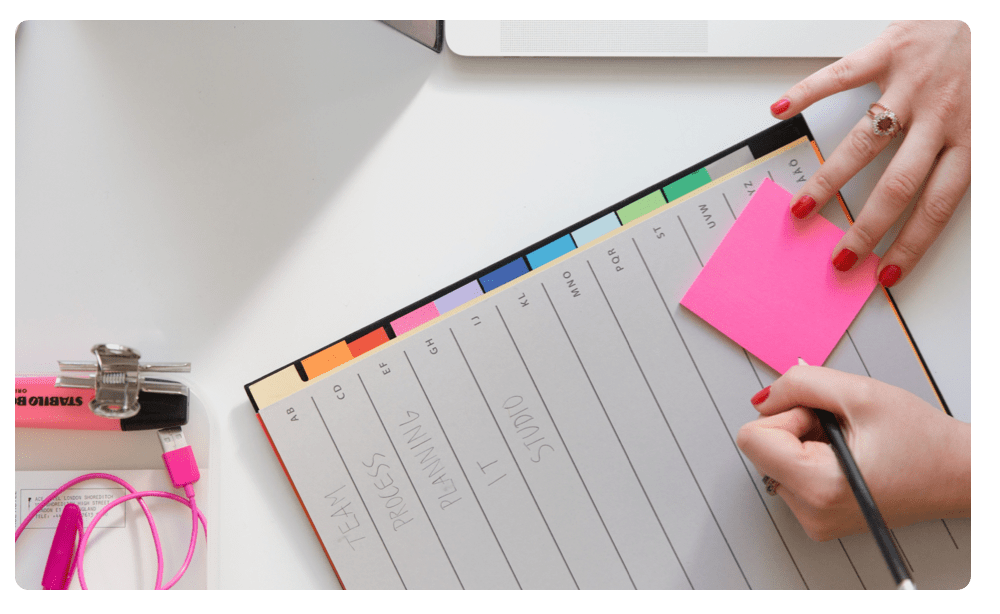 The event planning process is no joke. There's so much to organize and keep track of from the pre-planning phase up until the day of the event.
A considerable part of your upcoming event's success relies on effective planning and a structured event plan timeline.
This short guide will highlight why it's essential to have an event planning timeline, what it should include, and practical steps to make it happen. We even throw some tips that will help you optimize your time. So, let's get to planning!
Why do you need an event planning checklist?
An event checklist and timeline can make a big difference when planning your next event. It helps you keep track of milestones or event goals, set due dates, and ensure you have enough time to prepare everything for the big day. Also, checking things off a list is so satisfying. You can start your timeline checklist from scratch, but it's worth noting that there are tons of online free event timeline templates you can find online.
What does an event checklist include?
Regardless of the type of event, it should cover the basics:
Event date: When will the event take place?
Location: Where will the event take place?
Type of event
Target audience: Who are your target attendees?
Budget: How much money do you have to plan the whole thing?
Event promotion: How will you promote your event to your target audience?
The best event planning timeline for every type of event (long-term)
Before starting your planning, you should note that our event planning timeline starts six months out, and it works for any event, whether a virtual event, small or large event. If you're shorter on time, you could skip some steps. It's only an example, so make sure you personalize it to your needs!
4 to 6 months out (or up to a year out!)
It's time to set the stage and the general guidelines. This might seem like a massive chunk of the planning because it is. But once you tackle these steps, you will have a better idea of what your event will look like, making the planning process much more manageable.
Establish general event goals and objectives
Select a venue
Pick out a date
Identify an event budget and get estimates (rentals, venue, equipment, insurance, food, general costs)
Recruit a team planning team (event planner, event manager, volunteers, etc.)
Choose key speakers/presenters
Pitch your event to sponsors
Brand your event with a great logo, slogan, and event website or landing page
Plan your event marketing strategies to successfully promote the big event (social media, media relations, signage, etc.)
Determine if you need tools or software for event management
Create save the dates or release early-bird tickets
2 to 3 months out
The event is coming up quickly, but by now, you should have a pretty good idea about what your event will look like. It's not the time to give up, as there are many details to plan. You've got this.
Select remaining vendors such as photographers, food, decoration, etc.
Set up online registration
Tip
Online registration doesn't have to be super expensive. You could set up an Eventbrite event, where all payments go through the platform.
Finalize sponsorships and partners
Execute the marketing publicity plan
Make sure the venue logistics are all in order
1 month out
Almost there! The event is coming up quickly, and there are a few more steps to get through:
Discuss the event's timeline with the venue, vendors, keynote speakers, and sponsors
Finalize the schedule and make it known to attendees
Continue the publicity plan and send reminders to potential participants
Create backup plans in case something goes wrong
Do a final registration check, including name badges & registration list
Tip
We recommend using a user-friendly tool like Conference Badge to help you with the badge creating process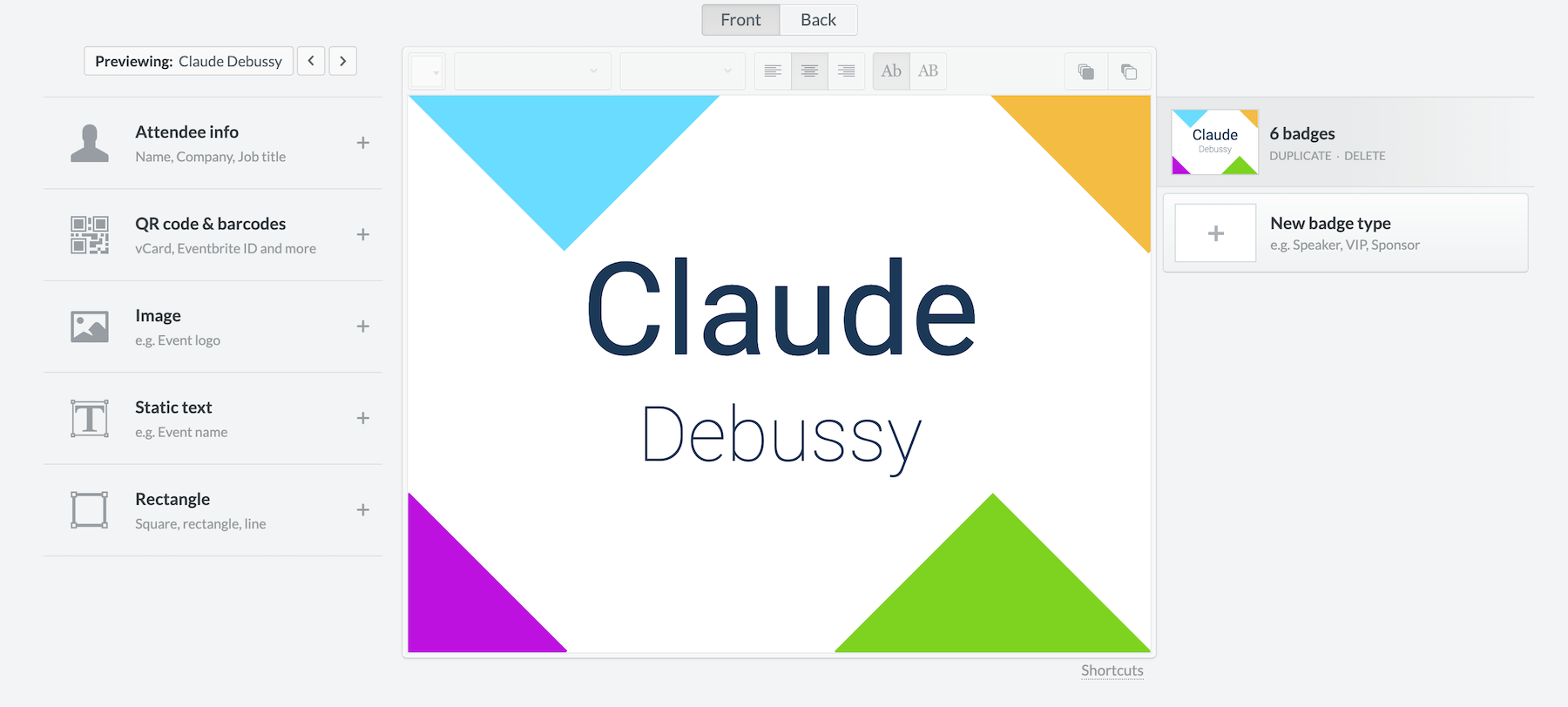 1 week out
Last stretch! Although everything should be coming together, this is the time to finalize last-minute details. If you have questions, check with your vendors, and update the guest list with the final headcount.
Provide final registration numbers to vendors (but don't forget there might be no-shows or late registrations)
Ensure all decoration, photo prop, and signage are ready and setup
Ensure all equipment is working properly
Do one last walk through and make sure you have everything you need for a successful event
Soak everything in and enjoy yourself. You've worked so hard!
After the event
You made it. It probably went by so quickly, and you first need to pat yourself on the back and high-five the other event planning team members. Before moving on from this event, you should consider these last few steps.
Have a post-event meeting with your team, it's the perfect opportunity to follow up and debrief
Check-in one last time with the venue and vendors to ensure everything went smoothly and give out feedback if needed
Verify that you stayed within budget or figure out where you can save for future events
Send thank-you letters to key players, sponsors, stakeholders, volunteers, speakers, etc
Post-event publicity like emails, sharing highlights on social media, and updating the website with pictures, quotes, or testimonials
Send out a post-event survey to participants to gather feedback
Take a deep breath. It may seem like a lot, but it is perfectly doable if you tackle one thing at a time. Rely on other team members and enjoy the process.
Happy planning!