On Site Printing, The Benefits And Challenges Of Printing Conference Badges At Your Event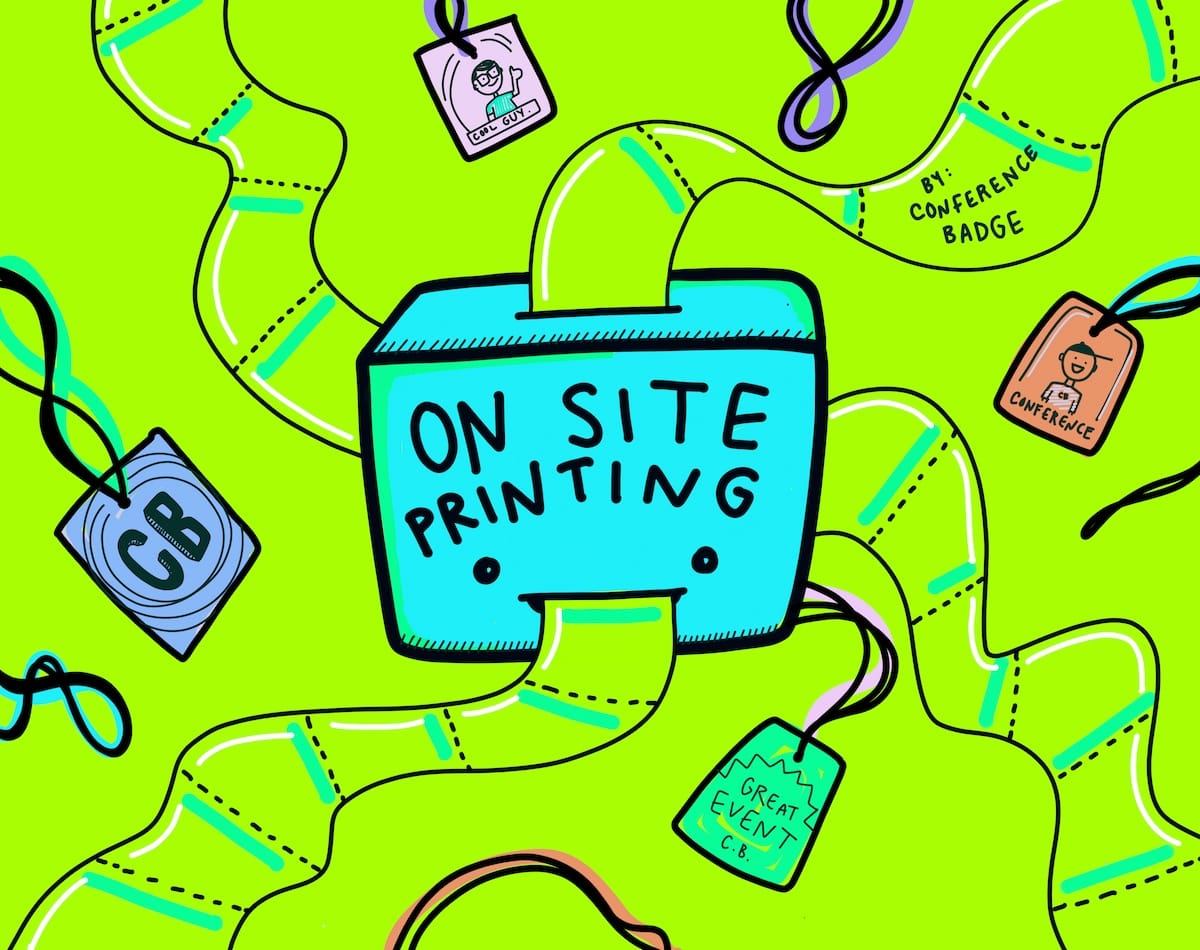 Artwork by Mónica Alexis
Conference badges are crucial in identifying attendees, facilitating networking, and creating a seamless event experience. Organizers and event management often rely on pre-printed badges, requiring attendees to register in advance and pick up their name tags upon arrival or mailing them. However, a new trend has emerged in recent years: on-site printing of conference badges.
This approach allows event organizers to print name badges on-site, providing immediate access to attendees upon arrival. This article will explore the benefits and challenges of on-site printing for conference badges, shedding light on why this approach is gaining popularity in the events industry.
Benefits of On-Site Printing
1. Convenience for attendees
On-site printing eliminates the need for pre-event registration delays and allows attendees to receive their event badges immediately when they arrive. This convenience saves time and ensures a smooth on-site check-in experience, enabling attendees to enter the event and start networking or attending sessions quickly. Moreover, the risk of lost or misplaced badges is minimized, which ensures a seamless event flow and reduces the need for badge replacements.
2. Flexibility
On-site printing lets organizers update attendee information in real time upon the event check-in. This flexibility accommodates last-minute changes or additions and ensures that badges reflect the most updated attendee data. Also, badges can be customized to include specific session schedules change, event branding, or personalized information (like their job, company, or QR code!), enhancing the attendee experience and engagement.
3. Efficient resource management
On-site printing allows event organizers to manage badge resources more effectively. By eliminating the need for pre-printed badges, waste is reduced due to unclaimed badges. This saves costs on printing excess badges and streamlines the overall event logistics. Additionally, it eliminates the need for shipping and handling pre-printed badges, simplifying the event planning process. It's also less of a hassle if you have multiple badge designs for attendees, vendors, and exhibitors.
While on-site event badge printing can provide many benefits, there are also some potential challenges. The next section will explore the challenges of implementing on-site printing for conference badges.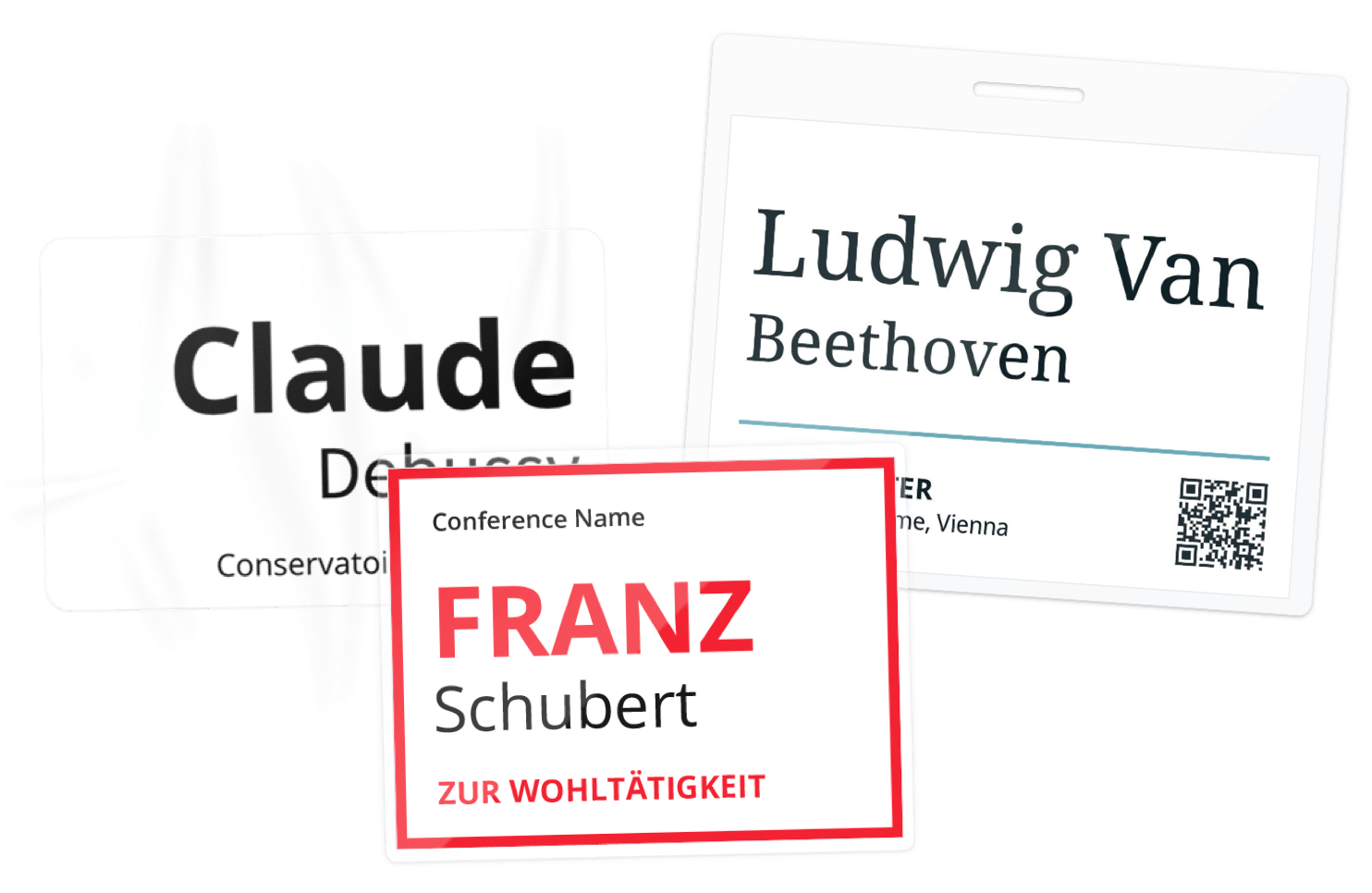 Challenges of On-Site Printing
1. Technical considerations
Setting up and maintaining the necessary printing equipment can be a challenge. Event organizers must have the appropriate badge printers, software, and network infrastructure. Also, compatibility issues between different systems and software could happen, and you should always test and troubleshoot to ensure a smooth experience.
2. Staffing and Logistics
On-site printing requires a steady supply of printing materials, such as badge stock, ink, etc. Managing the on-site printing process requires staff to handle the equipment and assist attendees with any issues. Coordinating staff schedules and breaks while ensuring a continuous printing service can be demanding. Moreover, event organizers must carefully plan and allocate space for printing stations, considering the flow of attendees and minimizing congestion.
3 . Data accuracy and privacy
Handling attendee information comes with the responsibility of data accuracy and privacy. Event organizers must ensure secure storage and handling of attendee data, minimizing the risk of data breaches or unauthorized access. Proper data management protocols should be in place to protect attendees' personal information.
So, which one should you pick?
When deciding between on-site printing and pre-printing conference badges before your next event, you must consider some factors.
First, time and logistics. Evaluate the time available for badge preparation and distribution. On-site printing saves time as badges can be printed and distributed upon attendees' arrival, eliminating the need for pre-event preparation and shipping. However, if time permits and logistics are manageable, printing badges before the event may be viable.
Then, customization requirements. Assess the level of customization needed for the badges. On-site printing allows real-time updates and customization, catering to specific sessions, events, and attendee details. If customization is a critical aspect of the event and requires flexibility, on-site printing would be more suitable.
Finally, the attendee registration process. Pre-printing badges can streamline the check-in process if you have a pre-registration system with accurate attendee data, like a check-in app. However, if there are last-minute registrations or changes, on-site printing allows immediate updates and avoids potential issues with outdated badges.
If you're looking for a real use case of on-site printing with Conference Badge, this case study with Québec Numérique highlights their full experience.
How to on-site print high-quality badges with Conference Badge
If you you wish to create your event badges with Conference Badge, you can print them on-site for last-minute attendees or to fix typos. Or small/medium events can benefit from printing the entire guest list on demand. Here's how it works and what you need.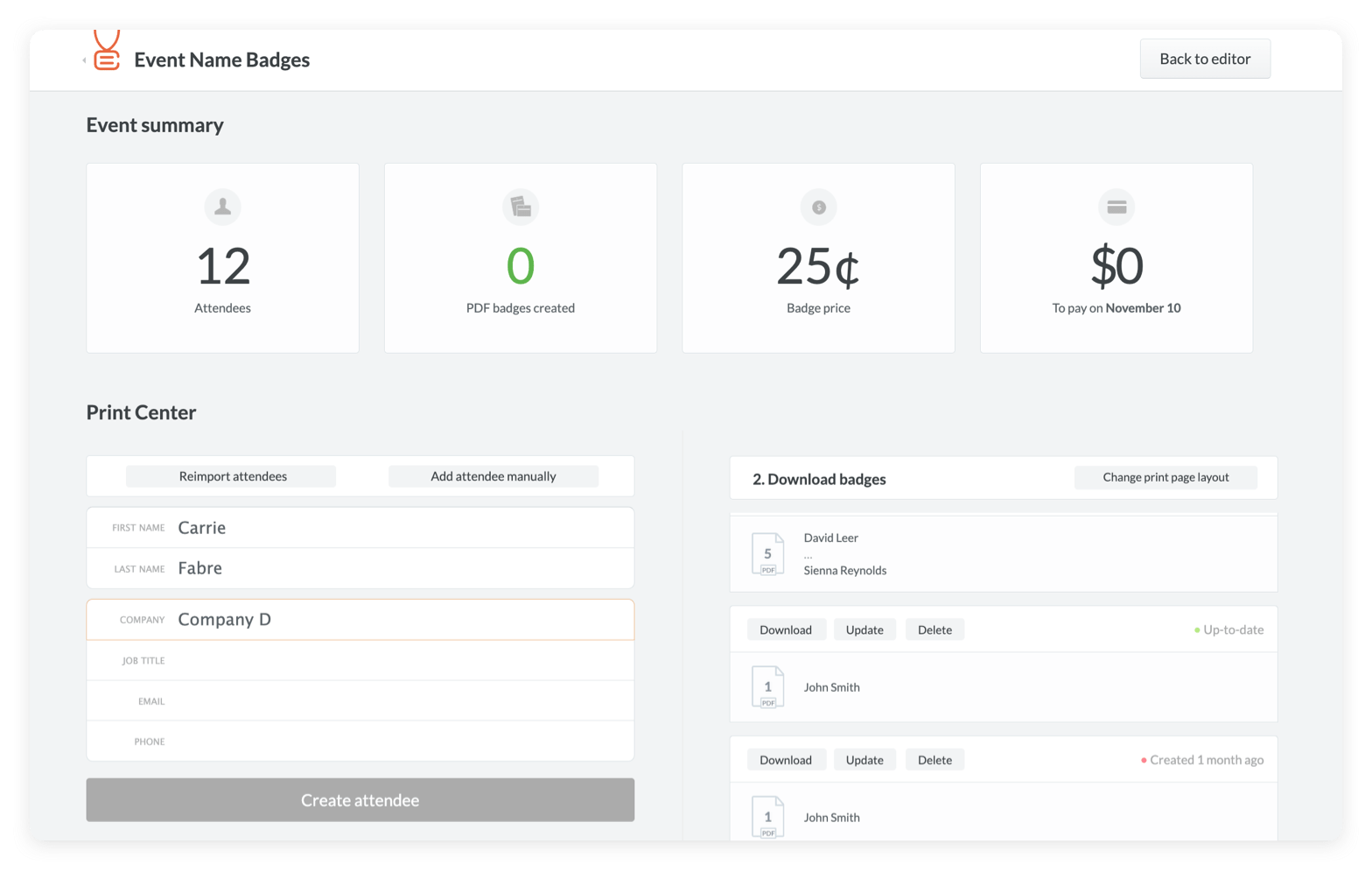 How it works
Add the attendee's information
If you're hosting your event through Eventbrite or Universe, you can import the event, and the attendee's information will be added automatically. But if not, you can always upload a CSV file or manually type the information.
Create the event badges
Create your badges, focusing on the badge design. Pick a template or start from blank, and add your event branding, logo, and other information.
Download and print
Generate the ready-to-print PDF files with all the badges. Click on the download button and send the file to print.
What is needed to print on-site?
Any consumer-grade printer Any printer will work. The only requirement is that it must accept PDF documents.
A desktop or laptop Conference Badge's Print Center, or where you create the on-site badges, works best with desktop or laptop computers.
On-site kits or just plain paper To print your badges, you can use any paper. Grab our nifty, all-in-one On-site kits or any Avery product.
An internet connection Our system is hosted online and can only be accessed and used with an active and reliable internet connection.
What's included in our On-site Kit?
Micro-perforated sheet of paper
Our kits' paper lets you print one double-sided badge at a time.
4"x 3" Badge Sheet size is A5 (5.83 × 8.27 in)
4"x 6" Badge Sheet size is US Letter (8.5 × 11 in)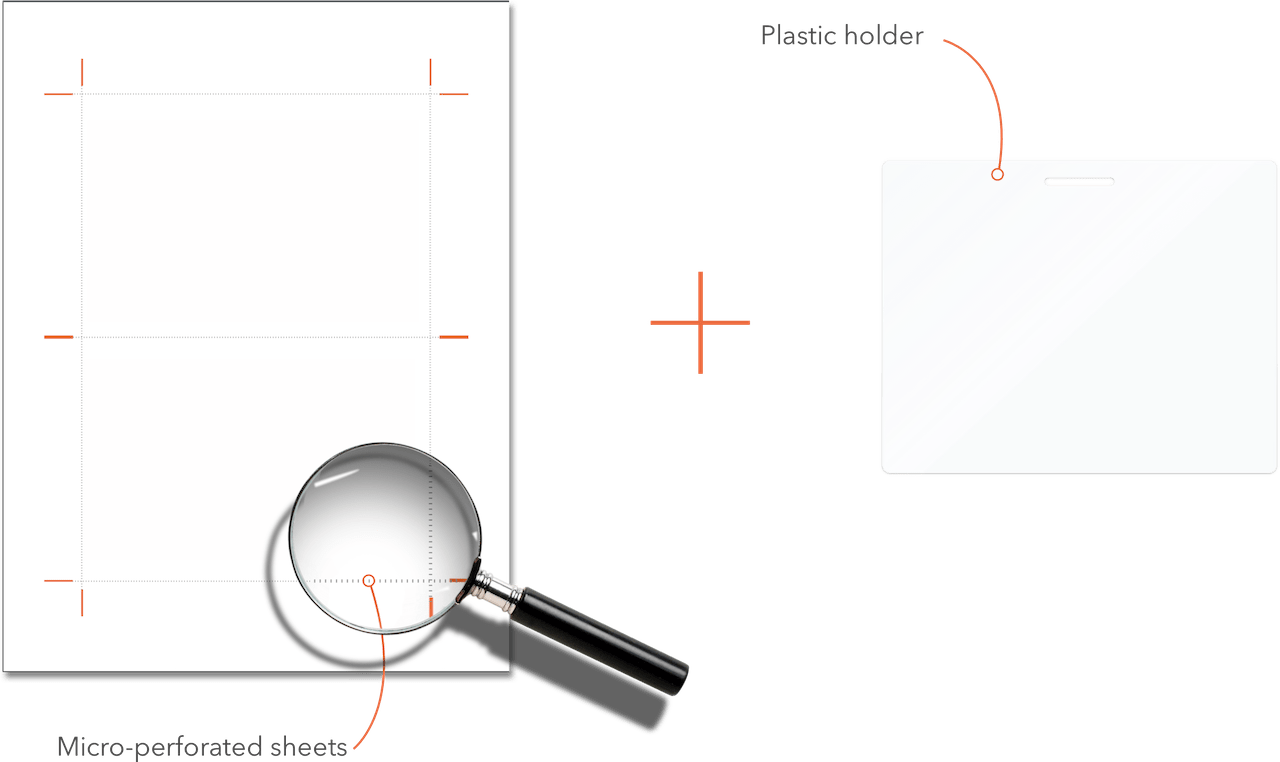 Plastic Holder and Instructions
Each kit comes with one plastic holder. It will also include instructions for setting up the kit in your printer. The most important thing to remember is to set the printer to the actual size or scale: 100%. You can also add extra black lanyards.
---
On-site printing of conference badges offers numerous benefits but comes with challenges. By following best practices and considering time, customization, budget, and data security, event organizers can choose on-site printing or pre-printing for conference badges.
Whichever option is chosen, careful planning and execution are key to ensuring a seamless and successful event experience for all attendees.