Streamline Your Event Planning. Top Conference Management Software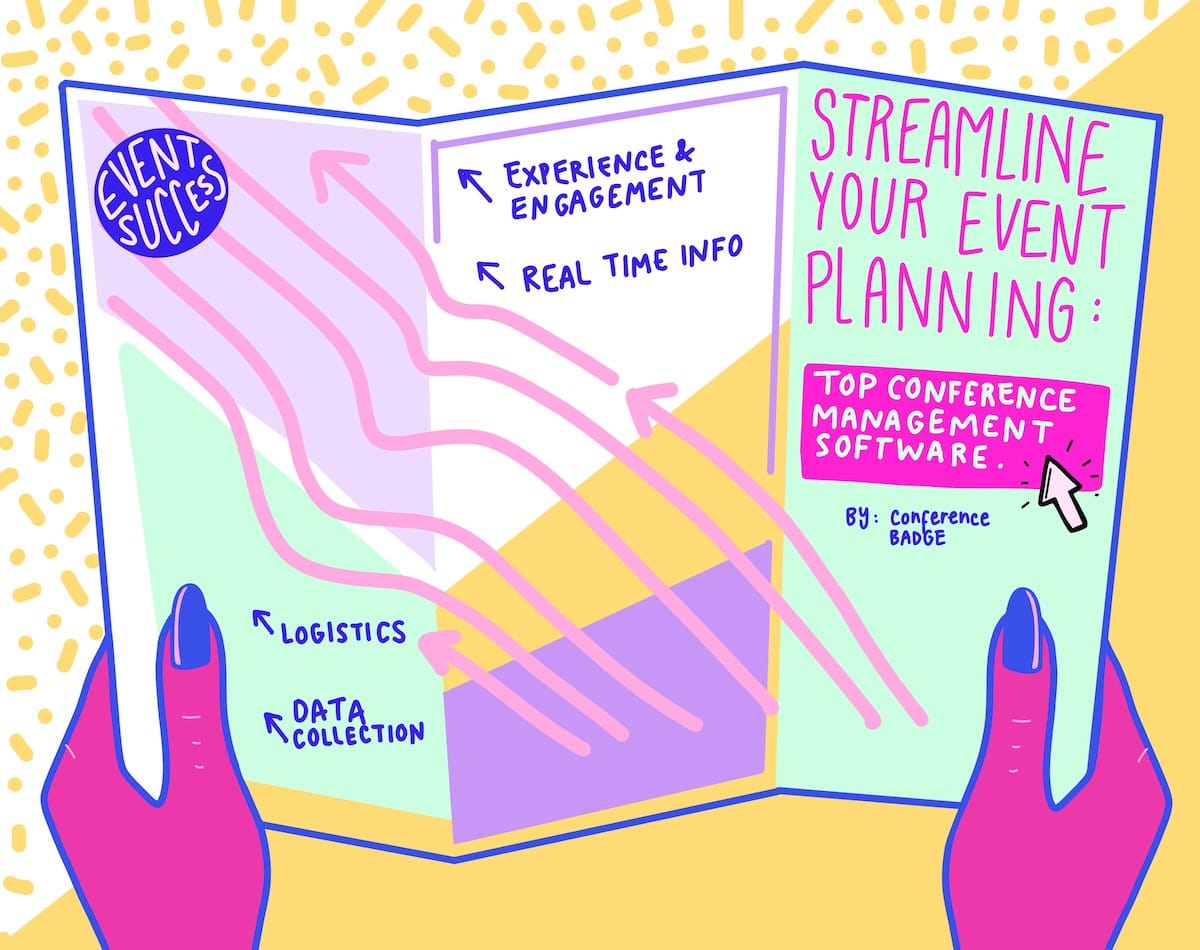 Artwork by Mónica Alexis
In today's world of event planning, staying organized, efficient, and connected is essential for ensuring the success of conferences. Gone are the days of relying solely on spreadsheets, paper registration forms, and manual processes
Event technology has become crucial in managing conferences and providing attendees with an engaging experience.
And this is where conference management software steps in.
This article explores the importance of using technology to organize and manage conferences successfully. We will highlight event technology platforms and discuss how to choose the best tools for your event.
How Technology Enhances Event Success
Technology contributes to event success by changing how events are planned, executed, and experienced. Here are several ways technology contributes to the success of events:
Increased Attendee Experience and Engagement
The use of technology enables event organizers to provide attendees with interactive experiences. From mobile event apps that provide personalized agendas and real-time updates to gamification that encourages engagement, technology enhances attendee experiences.
Efficient and Real-Time Information Sharing
Technology enables real-time communication and information sharing, promptly informing attendees about event updates, changes, and announcements. Whether through email, mobile notifications, or social media integration, technology helps organizers to reach attendees with relevant information, enhancing attendee satisfaction and reducing confusion.
Better Event Marketing and Promotion
Technology opens up new avenues for event promotion and marketing. Social media platforms, email marketing campaigns, event websites, and online advertising enable organizers to reach a wider audience, increase event visibility, and drive attendance.
Streamlined Event Operations and Logistics
Technology simplifies event operations and logistics by automating manual tasks. Conference management software, event registration platforms, and mobile apps streamline registration, check-in, badge printing, and session scheduling processes. This automation reduces administrative burden, eliminates errors, and enhances operational efficiency.
Improved Data Collection and Analysis
Technology facilitates collecting and analyzing valuable event data. From registration and attendance metrics to attendee feedback and engagement analytics, technology provides organizers with actionable insights to measure event success, identify areas for improvement, and make data-driven decisions for future events.
How to Choose the Best Event Management Software
When considering event management software, assessing your specific requirements is crucial. Begin by identifying your goals and desired outcomes.
Are you seeking an event management solution that reduces the time spent on repetitive tasks like schedule and admin?
Do you need to optimize your event registration and ticketing process to save cost?
There are tons of tools out there, and by aligning your needs with the right software, you can streamline operations, drive participation, and maximize the success of your events.
Top Conference management software
Some event planning software offer an all-in-one solution, from online event registration platforms to project management and event ticketing. Others focus on one particular feature, but they are all created to simplify aspects of event planning and execution.
Eventbrite
While primarily known as a ticketing platform, Eventbrite offers conference management capabilities. It allows organizers to create event registration pages, manage attendee information, and promote the conference. It provides options for ticketing, payment processing, and event promotion.
Conference Badge
Conference Badge is a tool that simplifies the process of creating and managing badges for conference attendees. With Conference Badge, event organizers can design and customize badges to align with their event branding and include essential attendee information, such as name, organization, title, and other relevant information. Conference Badge offers organizers multiple options to receive the badges from an all-included printing service or get PDF badges to print onsite.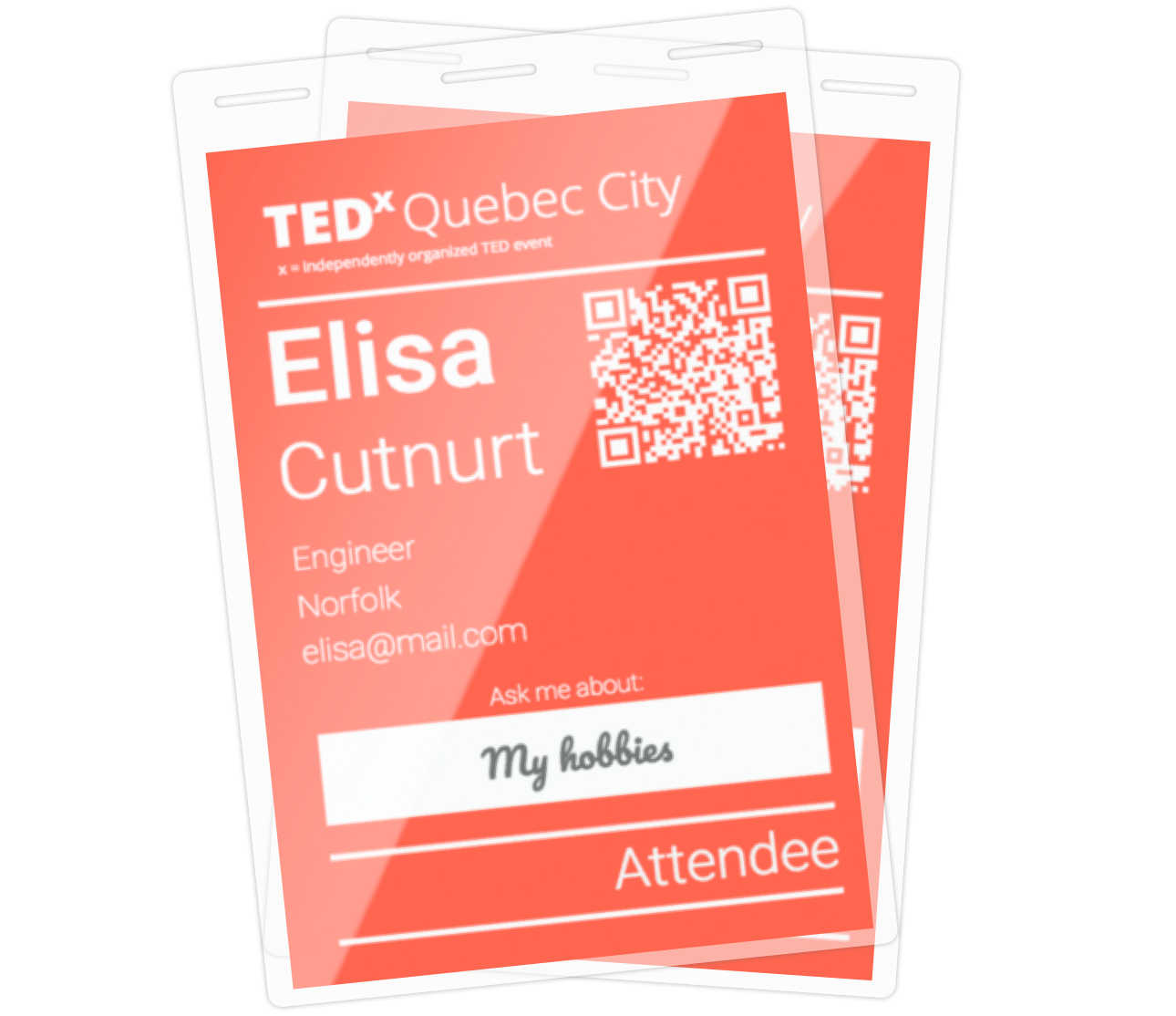 CVent
Cvent is a complete event management platform that provides solutions for event registration, venue sourcing, event marketing, attendee management, and mobile event apps. It is widely used for planning and managing conferences, trade shows, and corporate events and provides marketing, engagement, and analytics tools.
Stova
Stova is a hybrid event platform that caters to conferences and large-scale events that bring attendees both in-person and on-demand content. It is easy to use and comes with attendee registration functionalities. It offers a comprehensive suite of intuitive features, including agenda planning, attendee engagement tools, and analytics. It focuses on end-to-end event management, streamlining the entire event planning process.
Whova
Whova is a conference management platform focusing on attendee engagement and networking. It offers personalized agendas, in-app messaging, networking communities, and virtual event capabilities. Whova aims to enhance the attendee experience and interaction before, during, and after the conference.
The utilization of conference management software has become increasingly essential for the success of events. But to leverage the power of technology for event success, it is crucial to prioritize your requirements and select the right software that aligns with your specific event goals.
Happy planning!
Conference Badge offers an easy-to-use badge creator to take your event to the next level. Try it today!